Did you know that when you shop small and local, more than 50% of the money you spend stays in the community? A movement away from impersonal big-box stores has lead to more customers trusting their local small businesses and communities experiencing economic growth.
Small Business Saturday was founded to encourage consumers across the country to shop at local, small businesses. This shopping holiday is held on the Saturday after Thanksgiving (this year it is November 26th) during one of the biggest shopping periods of the year. Last year, an estimated 95 million people went shopping and over $14.5 billion was spent during Small Business Saturday. Are you planning on participating this year? Keep reading to see why you should join the movement and support your local florist on Small Business Saturday.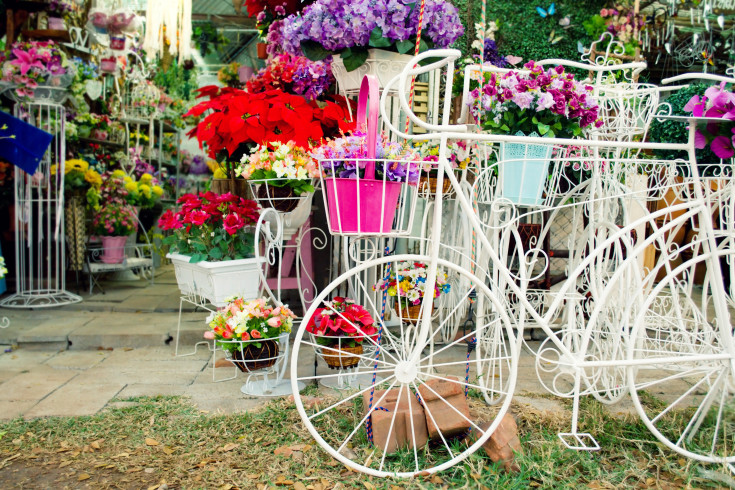 Provide You With Dedicated Service
Local florists are ambitious, creative and dedicated to satisfying their customers. When you walk into a local flower shop, you can rest assured knowing that your order is going to be a top priority.
Enjoy a Personal Connection
While it is convenient to order online, you lose a personal connection. Being greeted with a friendly smile and, "How are you doing today?" can make your experience memorable and meaningful. Enjoy meeting new faces by choosing to shop at your local florist on Small Business Saturday.
Keep Your Money in the Community
One Chicago study found that for every $100 spent at a local business, $68 remained in the city while only $43 of each $100 spent at a chain retailer. In the floral industry, many online wire services will take a large percentage of profit from local flower shops. Not only does the florist receive less money, but you also receive less value for what you purchased.
Support your community and local florists by always choosing to buy your flowers locally. Either call your shop directly, or use our online directory that will connect you to local florists across the country. Every florist in the FSN directory always receives 100% of the profits.
Are you going to
#shopsmall

this year?
Spread the word and support your local florist!