We had a fabulous time at the Society of American Florists 131st Annual Convention in Amelia Island, Florida this past weekend. We attended many sessions and talked to many members! Here is a quick recap of the wonderful weekend!
We kicked off the convention Thursday afternoon!
FSN Owner, Loranne Atwill at our FSN booth ready to meet florsits!
Tim Huckabee's session, "Test Calls Workshop: Raising the Bar on Floral Shop Sales"
The SAF Networking Reception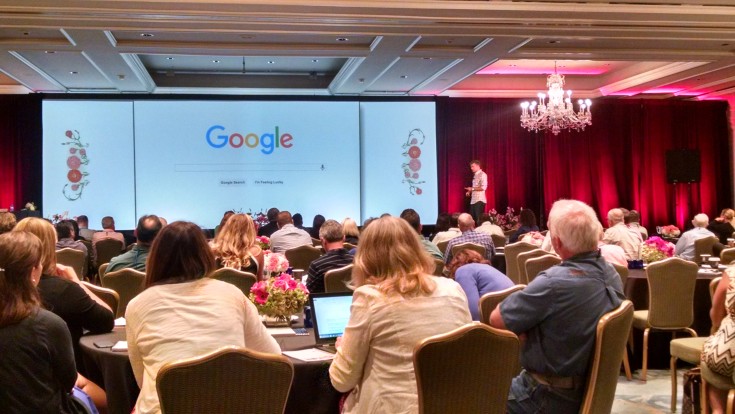 At the "Demystifying Google" session presented by Loren Hudziak of Google!
We want to thank everyone who let us be part of this perfect convention! If you missed it this year, mark your calendars for September 21-24, 2016 when the 132nd SAF Annual Convention heads to Maui!