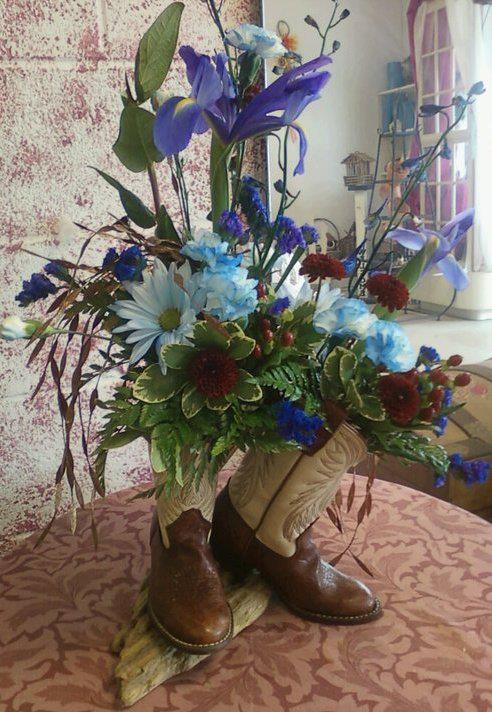 Looking for a creative idea for dad this Father's Day? Walk in his shoes with a personalized flower arrangement! No matter what your dad's interests, there's a flower arrangement for him!
Gifts for the Sporty Dad
Is your dad the type that can't get enough golf? How about a custom flower arrangement inside a pair of his old golf shoes? You can use green and white flowers and pair it with a gift card to his favorite green.
Love football? Use one of the kid's old cleats to create a unique floral design. Include a gift card to his favorite sports bar or even apparel from his favorite team.
Does dad love cycling or going to the gym? Why not build an arrangement in an old pair of sneakers? Or maybe a gym bag. Pair this will a gift card to the gym or a new pair of workout clothes.
Gifts for the Outdoorsy Dad
Cowboy up! If your dad is never seen without a pair of boots, this is the theme for you! (See picture above) Use an old pair of boots and rustic wildflowers. A gift that will make dad feel right at home. Include tickets to an upcoming rodeo or horseback riding.