We often get stories from our florists about special arrangements they create for their customers. One unique arrangement created by the folks at City Trading Post in Winona, Mississippi has intrigued the community and showcases how this florist commemorates a fellow neighbor.
James H. "Doobie" Palmertree was the owner of the Palmertree Fence Company and passed away in early January. Known throughout the community, Linda Montague, owner of City Trading Post, knew she had to create something special when his family approached her for a funeral arrangement.
According to Linda, her flowershop is known for doing personalized arrangements and this order was no different. But there was one problem–Linda was away at a conference.
"I was in Alabama at a show and my son, who works on the pipeline, took the call," Linda said. "He said, 'Ma, I think I can handle this.'"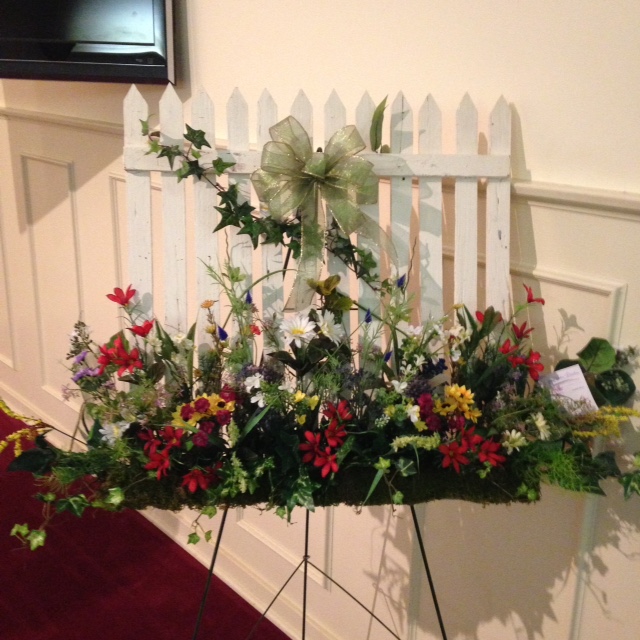 Curtis Montague helped his mother create a chainsaw 3D arrangement. For this creation he used styrofoam, pipe cleaners, a PVC pipe, and an actual blade cover donated by a local small engine repair shop that knew Palmertree. The shop created both a chainsaw arrangement and a picket fence arrangement for Palemertree's funeral service.
The Montague family is no stranger to Linda's flowershop business. Both her sons, who work on the pipeline, have been known to help around the shop every now and then. Linda's daughter also helps out by decorating the windows and running the Facebook page.
City Trading Post has created many unique arrangements, like the chainsaw, for customers. From a pack of Juicy Fruit Gum to football jerseys made of flowers, this flower shop has done it all and is always looking for a new challenge.
City Trading Post enjoys showcasing their artistic abilities, but the ultimate goal, according to Linda, is to create something that represents the loved one and can bring the family together.