We had a great weekend in Michigan at the Great Lakes Floral Expo! There were great business sessions by some great presenters, like Derrick Myers, Tim Huckabee, Mark Anderson, and Jamie Jamison Adams of Flower Shop Network. There were also some amazing design sessions and everyone who participated in the designs contests created beautiful work! More importantly, it was fun to see florists get together and share ideas!
This was our booth where we met many great florists!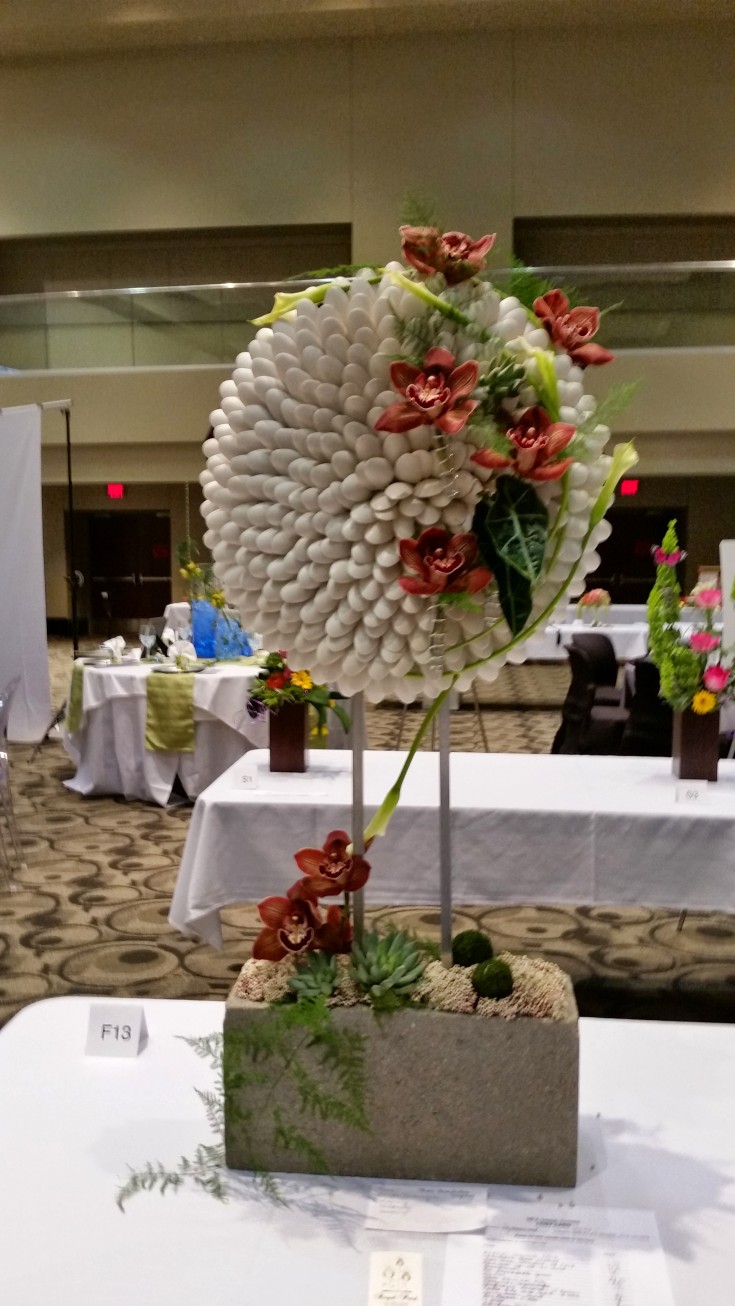 This was a very interesting design that caught our eye!
This beautiful bouquet really sparkles!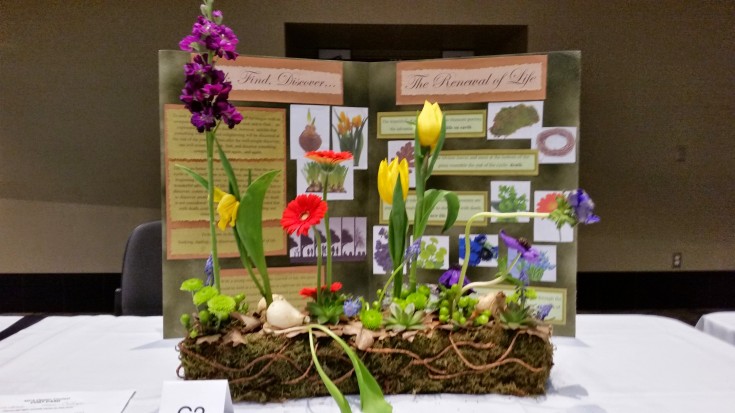 This presentation used a variety of flowers and really made a statement.
This elegant standing spray was just one of many that were created during the sympathy design session.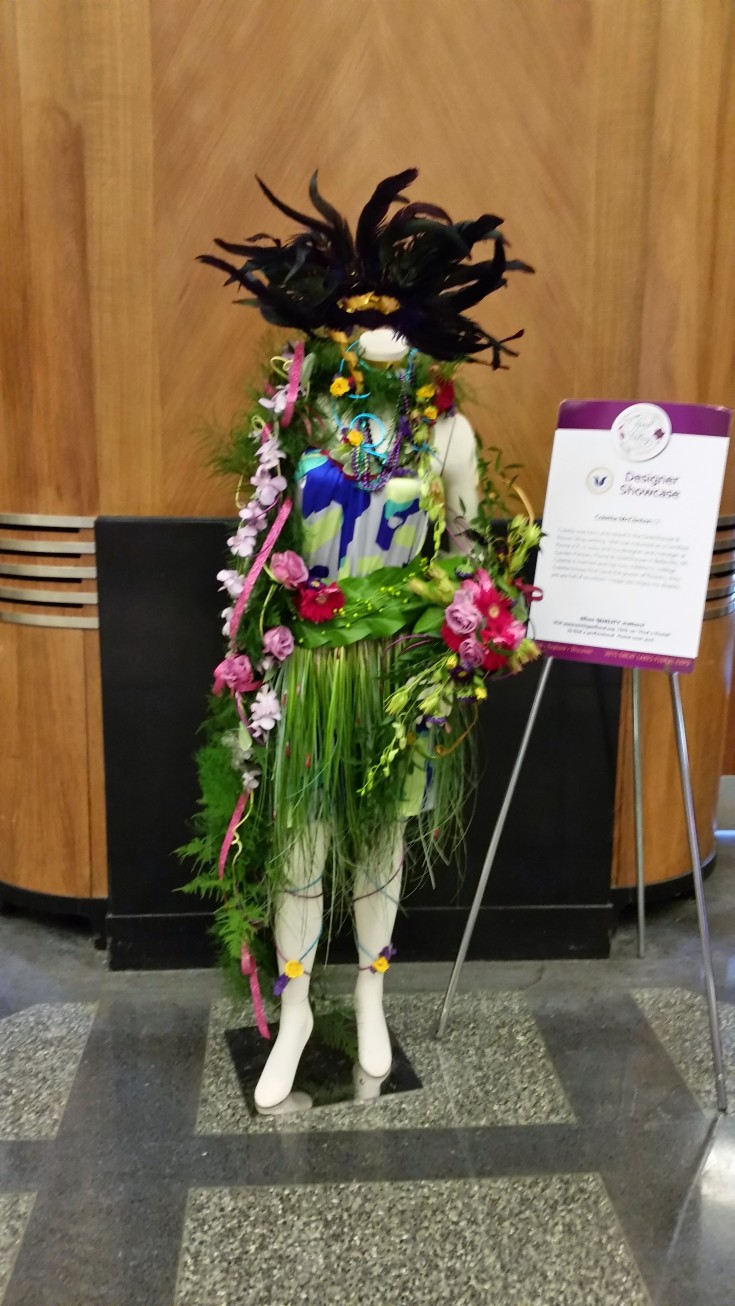 There was no missing this creative use of flowers and greens to make an incredible outfit!
If you missed this great event, don't worry! Mark your calendars now for next year's expo.
You don't want to miss it!
Thank you to everyone who stopped by our booth! We also want to thank Rod and all the volunteers who made it a great weekend! Make sure to follow our Facebook page to see where we will go next!