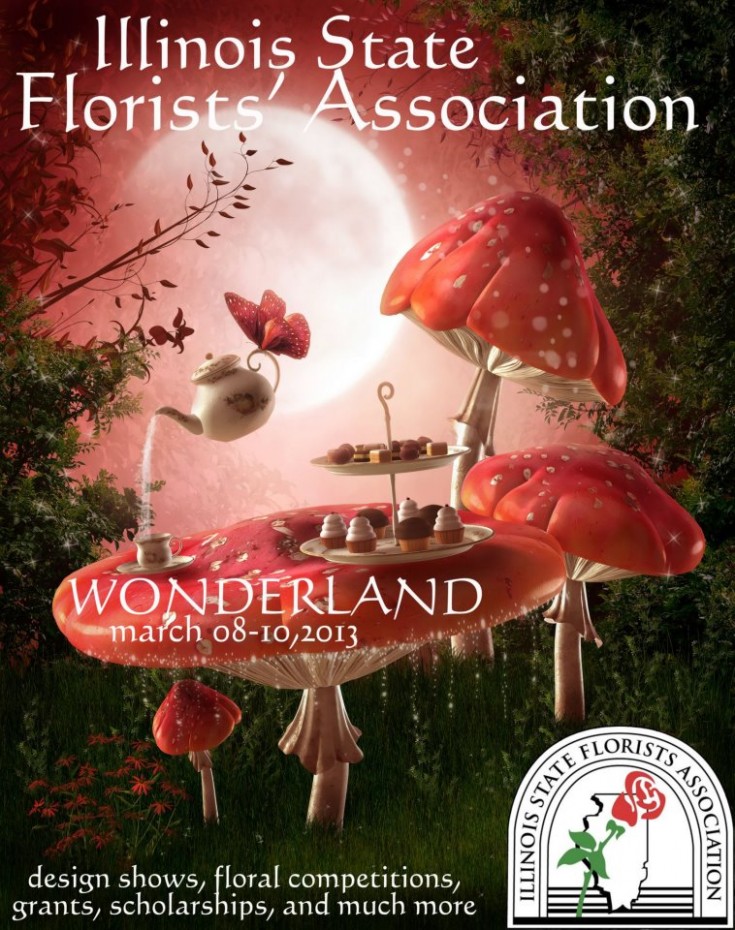 We just got back from the Illinois State Florists' Association's annual convention for 2013 themed, Wonderland. What a wonder it was. From design shows to floral competitions, grants and more — florists from Illinois and surrounding states had their inspiration batteries charged at this show!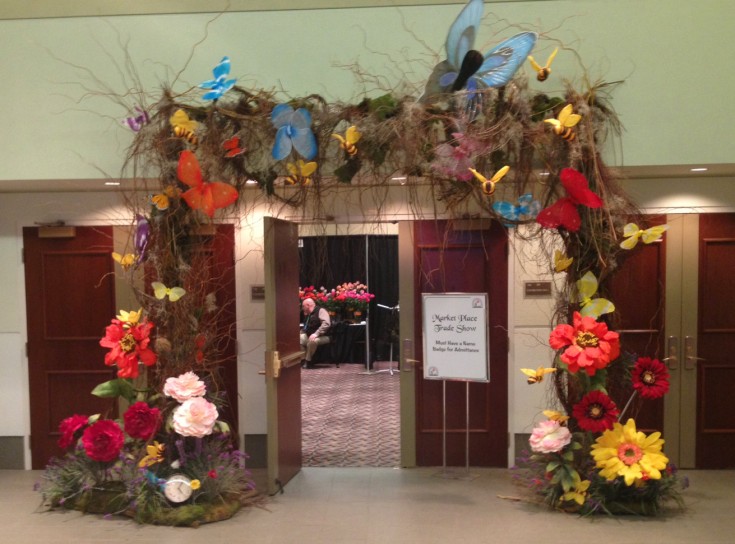 Trade Show Entrance using over-sized flowers, butterflies and bees, just like you're stepping into wonderland.
FSN's Trade Show booth where we gave away our big green tote bags to all who attended.