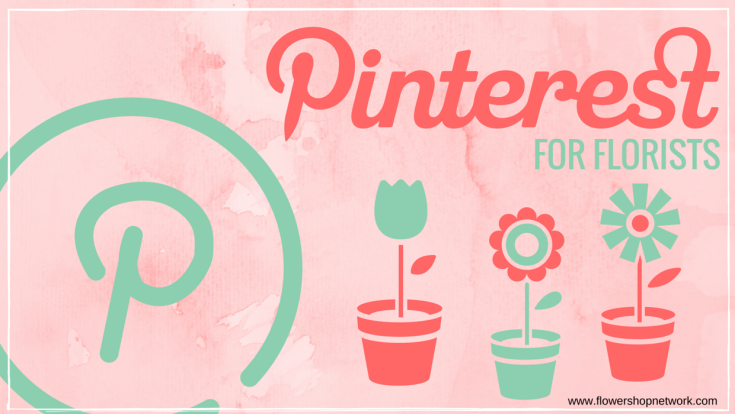 When it comes to promoting your shop, social media does a fantastic job of growing your viewership through content sharing. But one social media platform that increases viewership well past your initial post is Pinterest. Here are three ways to incorporate Pinterest into your marketing strategy.
Pinterest + You
Pinterest is a huge content sharing social platform used for sharing ideas and tips. Linked heavily to blogs, this is the perfect way to promote your shop's blog. What makes Pinterest really unique is that your posts can resurface on Pinterest periodically, long after you published them on your blog or Facebook.
Photo Op
Similar to Instagram, Pinterest heavily depends on photos for their sharing platform. This works perfectly because photos are the best way to promote your arrangements. During prom season, take a few pictures from customers or even within your display case  of your corsage and boutonniere designs. If you have a unique design, customers will flock to your store wanting a creation they saw on Pinterest.
Social Promotions
Offer customers a discount for following your shop on Pinterest. During holiday seasons, promote your Pinterest by offering a giveaway to a random customer who shares a holiday pin from your page.
Don't hesitate to use different social media platforms to get your business name out there! Check back with the Bloomin' Blog for more great marketing ideas!