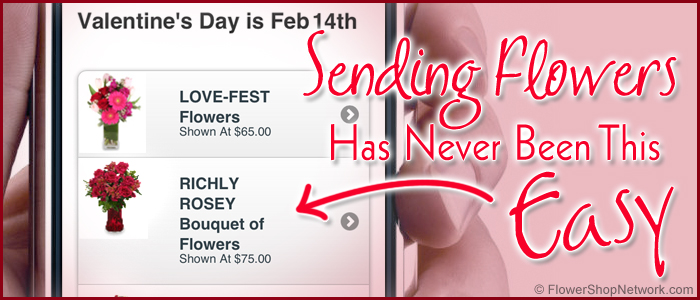 Valentines Day can be a little hectic. Planning out a romantic occasion, buying the perfect gifts; it's easy to become overwhelmed. Well, sending flowers to your sweetie has never been easier with Flower Shop Network. We don't usually toot our own horn, but thought this was a great reminder to share!
The mobile friendly version of our website makes it so easy for you to order flowers for your sweetie from a real local florist anywhere in the US! No apps to buy or download, just type this address into your smartphones internet browser:
Shop Smart, Shop Local
Many local florist websites are also mobile friendly, and you can shop and order right there on your smartphone!!  (We are proud to mention that any florist who's uses FSN E-Commerce websites are mobile friendly!)
The convenience and easy of mobile shopping just can't be beat, especially when it's local. Order Valentines Day flowers for your sweetie while eating lunch, pumping gas, at the dentist — anywhere! If you need help, calling your florist is just a click away!