Celebrate Red, White & BLOOM



The 4th of July is America's favorite times to celebrate, and for good reason. It's basically America's birthday; who wouldn't want to celebrate that?
This Independence Day, when you are visiting family and friends, take them a simple gift of affection with flowers. Red, white and blue flowers make the perfect hostess gift for any Fourth celebration. Your hard-working hostess will feel appreciated and can use the flowers to decorate for the celebration.
Contact your local florist and see just what all they've got in mind for the 4th! Find your favorite red, white and blue flowers!
Read more about Red, White & Blue Flower Suggestions
---
Weathered & Worn – The Perfect Look for a Rustic Wedding



Welcome in the worn look with these incredible wedding photos shared by Martha Sheldon Florist from Eastman, Georgia. From inviting wreaths to large elegant sprays to unique containers, this FSN florist knew how to capture a day of perfect rustic beauty.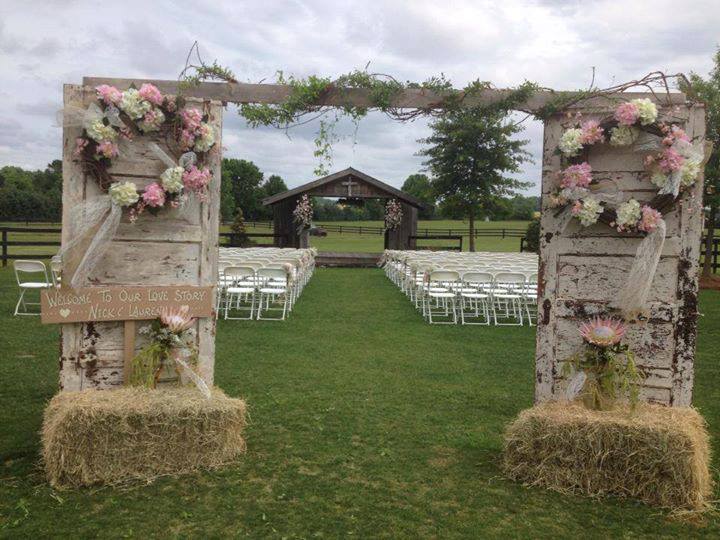 Read more about this rustic wedding

---
Sunflowers That Will Take Your Breath Away
Planning a summer or fall wedding and can't dream of it without sunflowers? You're in luck!  Sunflowers have a long season which allows the flowers to be used for summer and fall weddings. Although most florists are able to order sunflowers year round, they are  usually much more affordable when they're used in season. The sunflower is the perfect statement piece, and are great for bouquets, arches, centerpieces and so much more. With so many placement options, they make flower planning a breeze.
Continue reading about Sunflowers for Weddings
---