Growing up, we all had those few special teachers that inspired us to do more and be more. Nowadays, teachers like these are hard to come by, and when your kid has a favorite teacher, you should do all you can to encourage this. Show your gratefulness by participating in Teacher Appreciation Week, May 1-7th.
National Teacher's Day is May 2nd (Monday) and really kicks off the week-long celebration. Show your appreciation for all that they do by sending gifts.
What Are The Best Gifts For Teacher's Day?
Flowers – You just can't go wrong with flowers! Flowers brighten our day and moods like nothing else. Sending flowers is a great way to kick off Teacher Appreciation Week! There is nothing like having fresh flowers on your desk for the week! Your local florist will be able to make your job easier and deliver flowers straight to the school. Flowers for teacher are just one click or phone call away!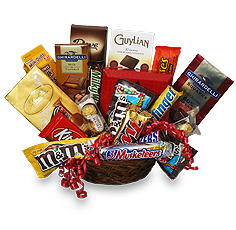 Gift Baskets – Gift baskets come in all sorts of shapes, sizes and styles. Don't think you have to order a gift basket as big as the teacher's desk. There are a lot of smaller-type gift baskets available. Try a candy and soda gift basket — perfect for an afternoon snack for teacher. How about a candy-lovers gift basket for a teacher with a sweet tooth. Nothing better than an apple-themed gift basket for a teacher — especially one who is more health-conscious.
Perhaps you had a teacher who was a great influence on you in the past. If you still keep in touch, don't forget them during Teacher Appreciation Week!
As you can see, a local flower shop is a great place to turn when looking for the best gifts for Teacher Appreciation Day!
This post is brought to you by local Shreveport LA florists.
Not in Louisiana? No worries, Flower Shop Network connects you to your local florist!