The Texas State Florists' Association held its 99th annual Convention and Trade Show July 12-14 in Mesquite, TX located just east of Dallas. That's right, the 99th annual convention, and you know what that means, folks. If you missed this year, there's no way you can let next year slip by as it will be the annual Convention and Trade Show's centennial celebration! If you were looking for the right year to go, next year is definitely the one! As usual, Flower Shop Network will be there and is always excited to bring you the highlights! Here are some pics from this year's show.
First off, a photo of our booth. Isn't that awesome? We're so organized with our little gift bags in a line around the tables. Good job, Joe Hays! It looks like he's done this before, doesn't it?
As with any convention, booths were a big part of the main floor, but it was the amazing classes on offer that really got people excited. With instruction in everything from how to increase business, to Texas-style designs and even how to grow your revenue stream, there was a lot of great information to be had! Still, the free loot you could rack up on booth row was pretty impressive too.
Texas Cup Competition
The event no florist worth her pruning shears would dare miss was the Texas Cup competition. This is an annual part of the show where florists from across the state are given a certain period of time to design and create an arrangement worthy to be crowned the Texas Cup winner! Flower Shop Network slipped in and snapped some candid shots of the top three designs!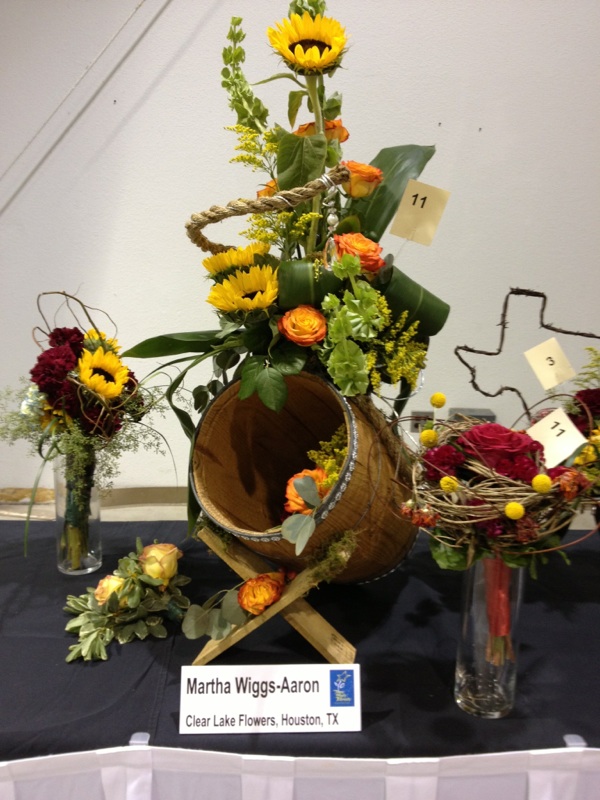 Third place was claimed by Flower Shop Network member Martha Wiggs-Aaron of Clear Lake Flowers in Houston, TX. As you can see, she made a beautiful arrangement using sunflowers and yellow roses to give a nod to the rustic roots of Texas. The basket is an excellent touch, and the bird's nest as well as the wire formed into the state of Texas add all the accent needed. Gorgeous Martha!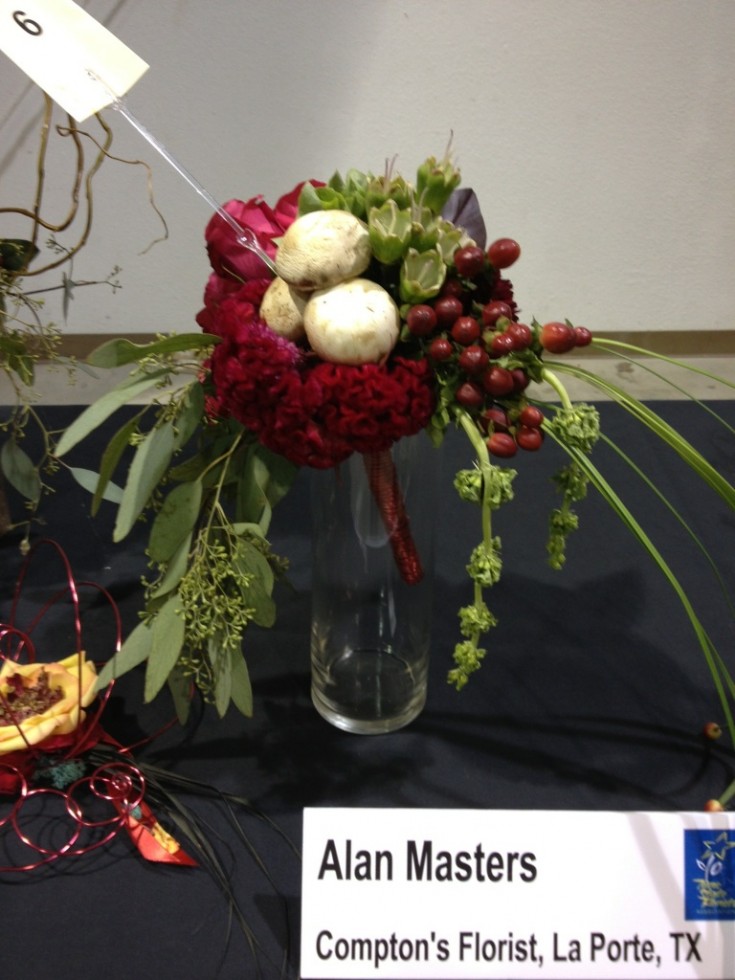 Second place was also snagged by a Flower Shop Network member! Man, are our members talented or what? Alan Masters of Compton's Florist in La Porte, TX submitted this elegant arrangement that almost looks good enough to eat! Are those mushrooms? Wow!
So, who won first place? Drum roll please …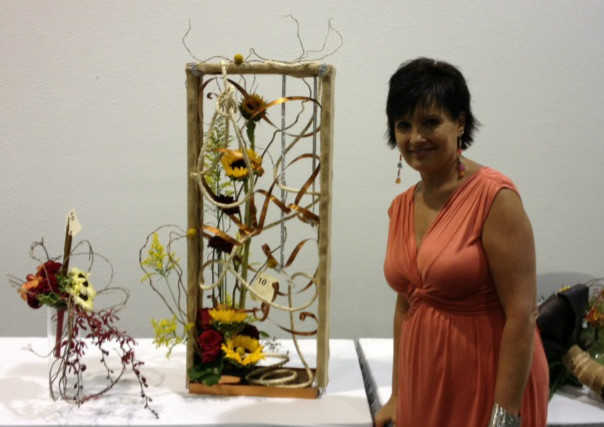 First place was claimed by none other than Flower Shop Network member Rebecca Sherman AIFD of The Blooming Idea in The Woodlands, TX. Rebecca also chose to go with sunflowers, and her creative arrangement turned out wonderfully! Amazing job Rebecca, and congrats on winning the Texas Cup!
Is it just me, or was that a Flower Shop Network trifecta?! Wowza! If you went to the TSFA convention, let us know all about it in the comments below. If not, there's always next year!