This month's favorite flower color is amethyst. Starting last month, we are spotlighting unique flower colors for you to use in custom flower arrangements, wedding bouquets, centerpieces and anywhere else you might need flowers. To make the colors chosen a little more interesting, we are starting with birthstone colors. Last month's was garnet, and this month it's amethyst, or purple.
Amethyst is a violet variety of quartz often used in jewelry. Amethyst occurs in primary hues from a light pinkish violet to a deep purple. Amethyst may exhibit one or both secondary hues, red and blue.
When creating a color palette for your flower arrangement or wedding bouquet, choose analogous colors to amethyst, meaning next to it on the color wheel. These include dusty pinks and mauve-ish purples. Amethyst's complement is a vibrant, bright green — a great way to make your purple flowers really POP! The tetrad and triad colors of amethyst are also easily incorporated into floral designs. The triad's turquoise and tawny-browns give this hue a surprising rustic mood. Keep these colors in mind when creating your next Amethyst purple flower arrangement or color palette.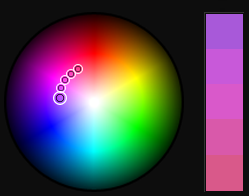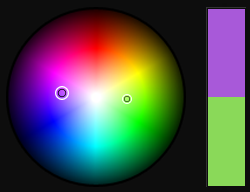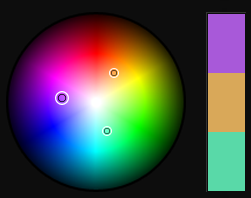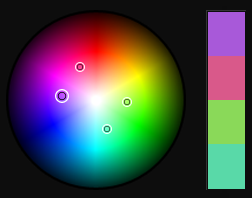 The following guide are a collection of very unique, amethyst colored flowers available from your local florists. Of course, there are also lovely purple roses, but most people know about those! This guide focuses on a purple flowers you might not think of!
This is a great flower guide for brides looking for unique color palettes and unusual flowers for their wedding. [Read more…]