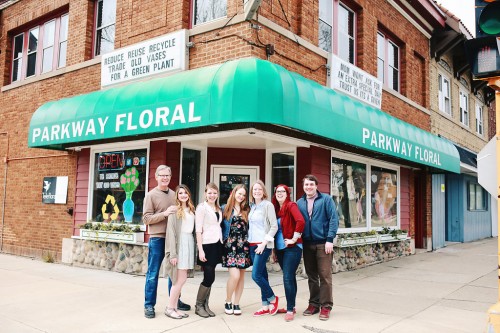 Parkway Floral has raised the bar for flower shops with their going green initiatives and excellent customer service. Their dedicated staff and years of experience in the industry keeps customers coming back!
Parkway Floral proudly serves the South Milwaukee, Wisconsin area. They are a full-service local florist that is family-owned and operated since 1951.
A large antique sign hangs above this flower shop that reads, "Reduce. Reuse. Recycle. Trade old vases for a green plant." Parkway Floral strives to make recycling and being green an important aspect in all of their business efforts. They even encourage customers to trade in their old vases for a free green plant!