Just last weekend, a few from our team had the opportunity to attend the 20th annual Texas State Floral Association Convention in The Woodlands, TX!
The theme of the show this year was "FLOWERS… The Opportunities are Alive" and really emphasized taking the opportunities and chances with your work to make it over-the-top extraordinary.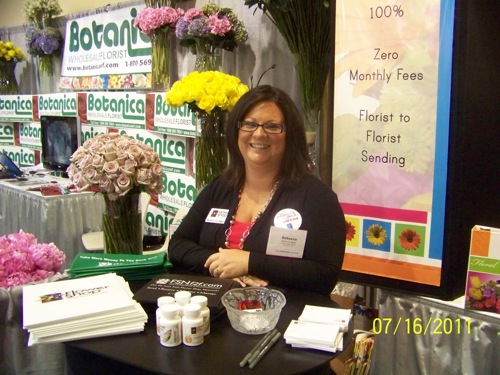 Here is Rebecca from the FSN team in front of our booth. She really enjoyed meeting everyone who stopped by!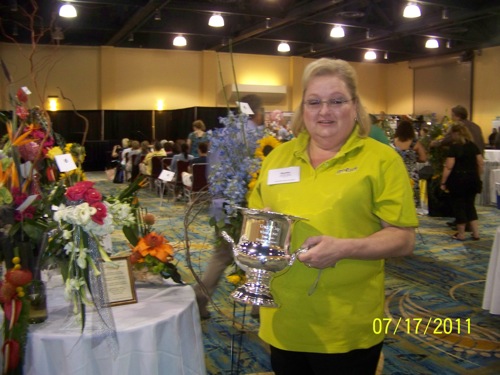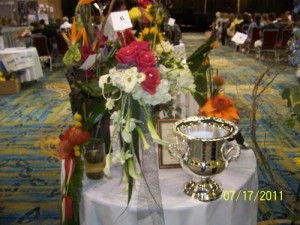 A BIG CONGRATULATIONS to Texas Cup Winner Shellie Jacobs of Fresh by Brookshire in Tyler, TX.
The FSN Team, Rebecca and Amy, with one of our great members, Martha Krause of Autumn Leaves Florist in Cypress, TX.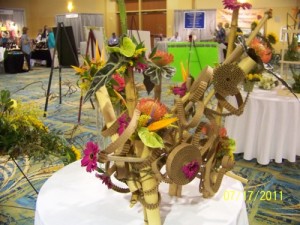 Very cool designs using every-day materials you probably throw away every day. Save that cardboard, package stuffing, and plastic tubing for more inventive and beautiful purposes!
See All Photos From The Texas State Florist Convention Here: