The sales team here at Flower Shop Network, just like the sales people employed by your business, has sales goals. And also like you, we try to find new and interesting ways to motivate our sales team to not only meet but exceed those goals. Our last contest was so successful, we thought we'd share this fun, seasonal idea with all of you. It's the FSN turkey shoot!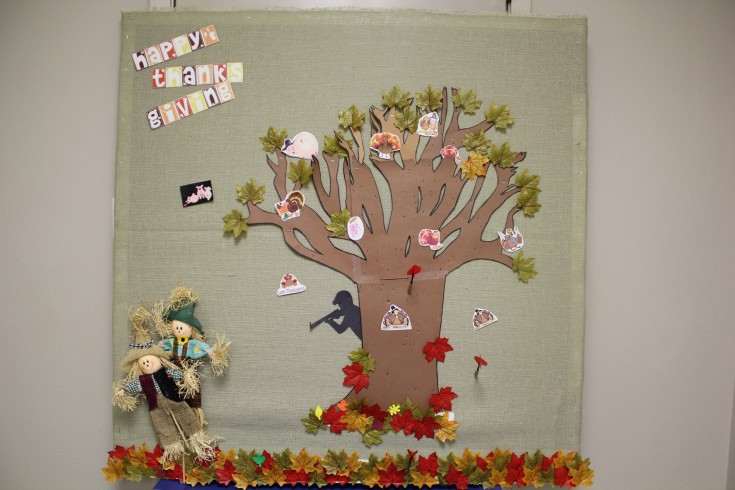 This is our turkey shoot board. Think of it as a large dart board with images of animals acting as the bullseyes.
Here is a list of the potential prizes to be won. Those look awesome!
The members of the sales team were given goals each day for the morning break, lunch, evening break and end of the day. Any member who met any of those goals received three darts to toss at the board in an attempt to hit the picture of a pig or turkey. If a dart hit an image, that person won a prize but forfeited their remaining darts. Written on the back of each animal was a number which corresponded to the prize list above. Hit an image, flip it over and receive the prize specified. Simple, right?
So here is Irving doing a demonstration for us. He takes aim … he shoots …
He scores!!!
Ouch! Right in the ham.
So there you have it, the FSN turkey shoot! Feel free to use this idea in your own business, or allow it to inspire you to come up with your own fun and interesting way to engage your employees. If you have an idea you'd like to share, let us know in the comments below!