Oh wow, there was a lot going on at the Tennessee State Floral Association Convention this year! We've already brought you a recap of the Iris Cup and vendor booths, we've revisited the Regina Berryman presentation, and now we're going to show you some photos of candidates for this year's Tabletop Competition! One thing's for sure, people at the convention were never bored!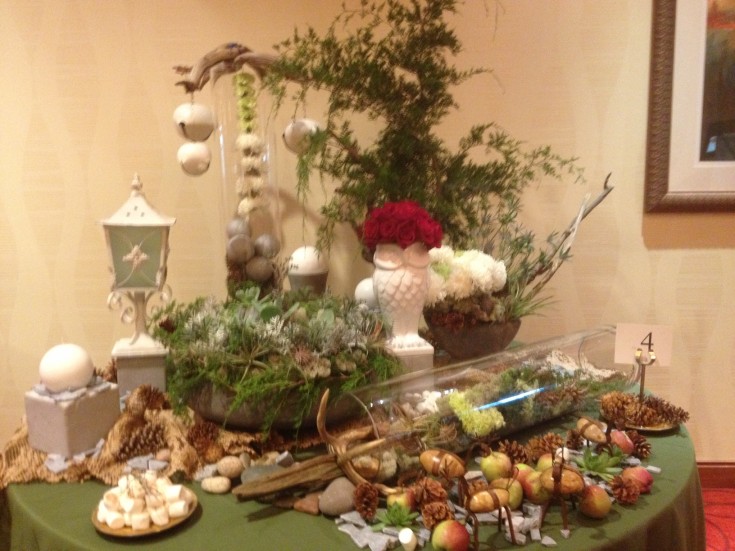 This was a nature-focused display that really works! Excellent job!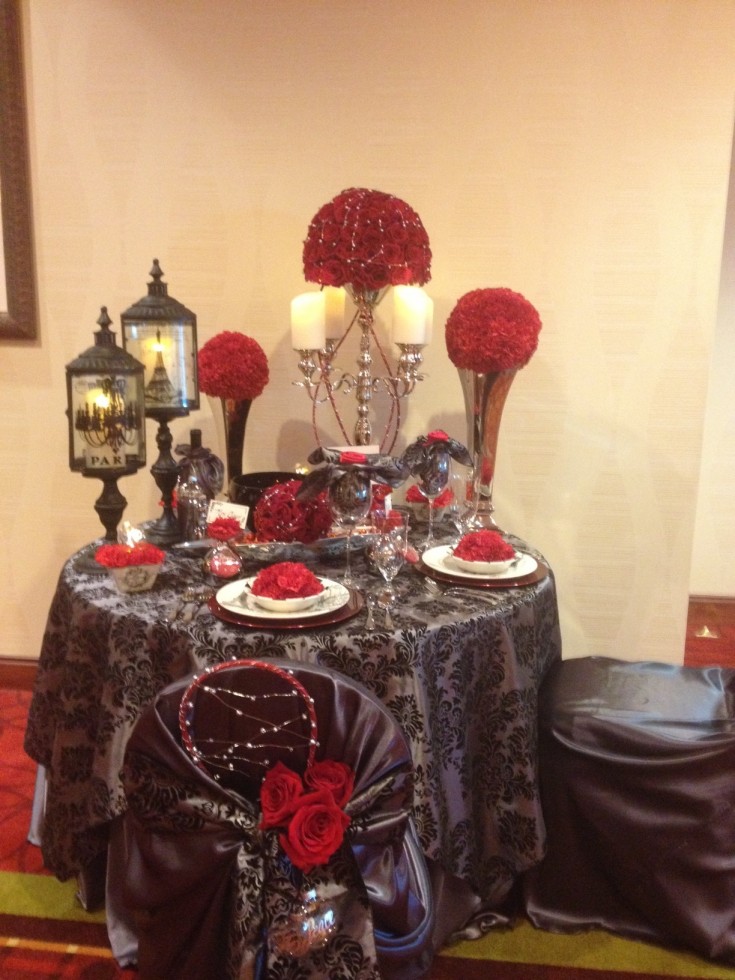 An elegant display using the natural beauty of red roses and the visual texture of silk. Fantastic!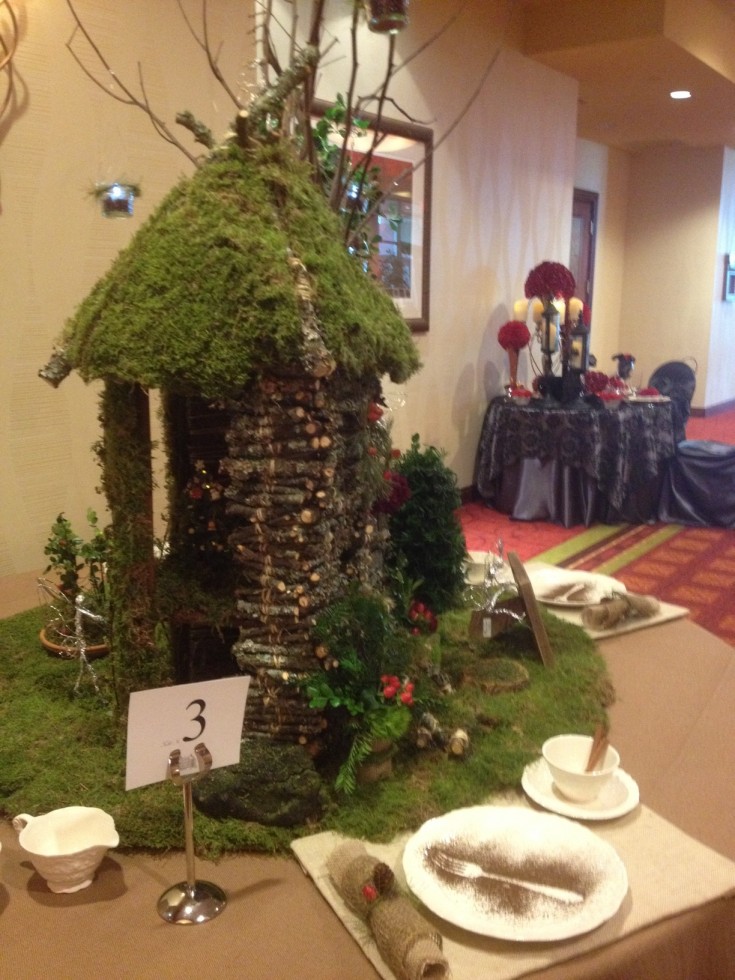 What a wonderfully creative log building, and the moss doubling as a thatch roof is great! That's impressive!
A close-up of the fork outline from the previous display. An excellent example of how to use negative space!
We hope you enjoyed these photos of the TNSFA Tabletop Competition candidates. Flower Shop Network is always more than thrilled to showcase the creative talent of florists everywhere. Every successful florist is an artist at heart, and we will always recognize and laud that truth. If you were at the convention and got to see these in person, leave a comment below with your reaction!