These little novelty bud vases were a HOOT at the Illinois State Florist Association Convention last month. In a class titled "Rockin' Petal Pets, Eldon Haab showed attendees how to create some of the coolest and most unique floral designs around! Of course the pets were super cute; the poodles were just adorable. One type of design we had never seen before was his unique bud vases in the forms of little people! Check it out: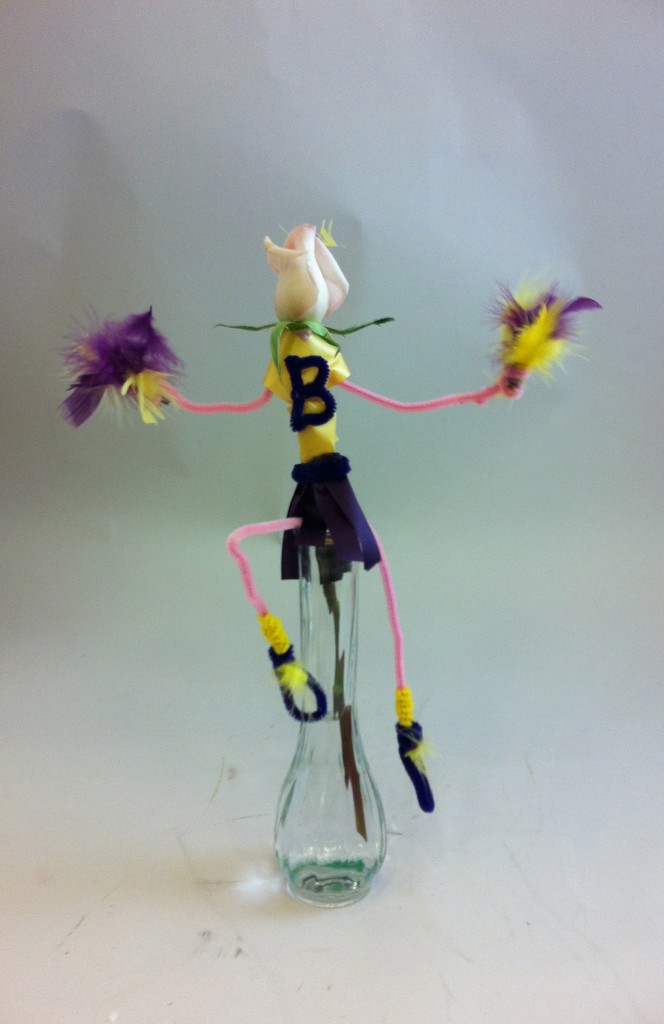 Just imagine sending this cheerful bud vase to your favorite cheerleader, perhaps as congratulations or for a job well done! Kids and teens love these little vases because of the bendable appendages! It's so much fun making them strike a pose! (more pics after the jump!)
Lovely Luau Lady doing the hula. You know you love this cute little bud vase. It'd be the perfect addition to any luau party! We love the details in this: the tiny wax flower in her 'hair', the cute little lei around her 'neck' and brown mums used as coconuts for her… 'chest'.  Her 'arms' are even doing the hula!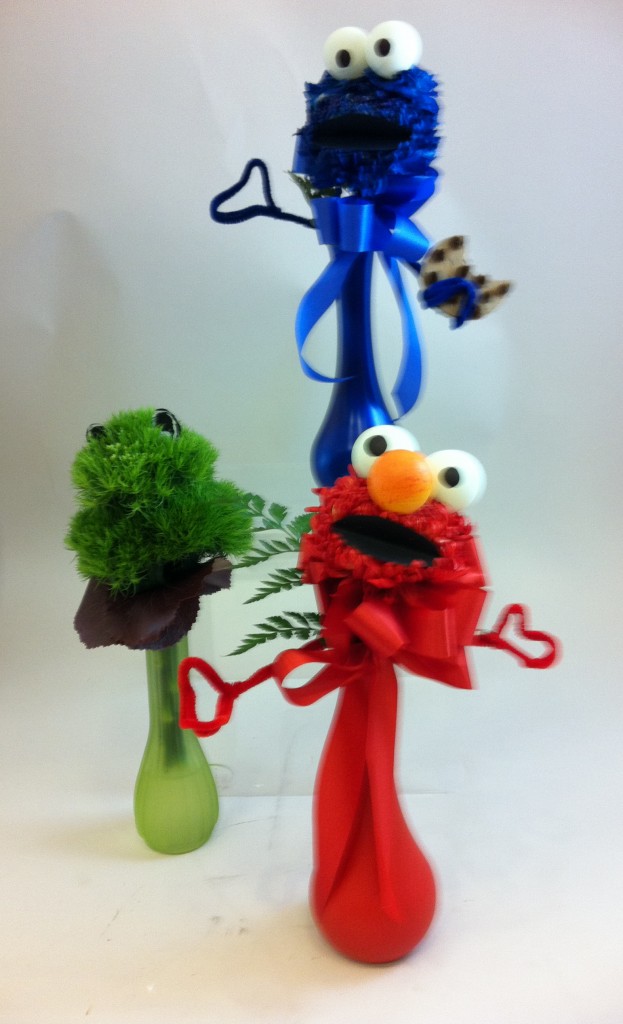 It's not easy being green…. or blue, or red for that matter. These little monsters are a sure kid-pleaser! Their faces are happy and look like they're talking, or even laughing!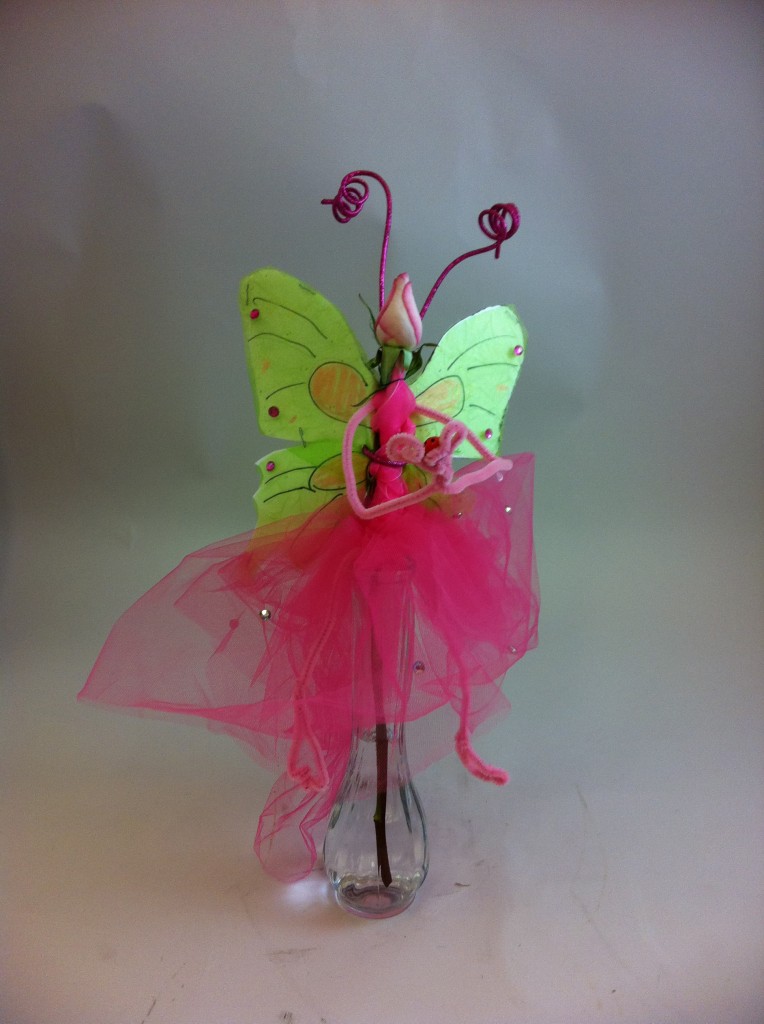 Last but not least, this little fairy is just precious. With it's cute antenna and sparkly dress, any fairy princess would LOVE to get this!
These little bud vase people are fantastic for sending to smaller kids who might not do well with real, live flowers. Plus it adds a little bit of a toy element because of their bendy legs. These would also make easy decor for fun and funky parties, such as a luau! I overheard one florist at the ISFA show say she would love to use the fairy as table centerpieces for a Dance of the Sugar Plum Fairies Christmas party — what a great idea!! Administrative Professional's Day is coming up,  you might turn these into occupational-themed bud vases.
Questions For You: (answer in the comments below!)
What do you think about these novelty bud vases?
Is it something you might do in your store? (florists)
What other bud vase themes can you think of?
Do you normally create novelty arrangements in your store? (florists)
This post is brought to you by local Peoria IL florists.
Not in Illinois? No worries, use Flower Shop Network to find your real, local florist!