DIAMOND FLOWERS
April's favorite flower color is diamond-white. This year, we are spotlighting unique flower colors for you to use in custom flower arrangements, wedding bouquets, centerpieces and anywhere else you might need great-looking flowers. To make the chosen colors a little more interesting, we are starting with birthstone colors. Last month's was aquamarine, and this month it's diamond, or whiteish-silver. (Click here for all of our color of the month posts)
The name diamond is derived from the ancient Greek word for "proper", "unalterable", "unbreakable, untamed." This is a very fitting name for something as perfect and strong as the diamond.
We often see diamond used in jewelry, particularly for weddings, and it's the birthstone for April.
When creating your wedding bouquet,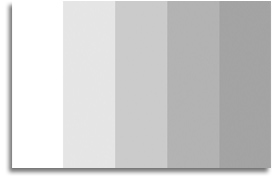 Since 'diamond' is not really a color, we are associating it with lighter shades of gray. There are many, stunning flowers that come in light gray colors, as well as shimming silver and pale blue. When creating a color scheme using these light grays, you can either stick with a monochrome palette, or add a punchy, accent color to really bring out the dynamics! Imagine bright red with silver-diamond colors, or how about a vivid blue paired with diamond flowers and silver accent.
This is a great flower guide for brides looking for unique color palettes and unusual flowers for their wedding.
White Anemone

Anemones are very unique and dainty. They look amazing in wedding bouquets, especially the white version because of it's interesting black centers. Great for a monochromatic look!

Seasonal Availability: Jan – Apr
Vase Life: 3-7 Days

Pussy Willow

Pussy Willow can be a great accent to a bridal bouquet or flower arrangement. It's tall, woody stems create interesting elements throughout the design. It's stems are covered in fuzzy, white blooms, and can come in yellow, red, dark brown or black.

Seasonal Availability: Feb-Sep
Vase Life: 14-21 Days

Silver Brunia

Unique, ball-like plant will add unique textures and great silvery-blue color to your bouquet.

Seasonal Availability: May-Aug
Vase Life: 10-15 Days

White Alstroemeria

These unusual diamond-white flowers are great for garden-style bouquets.

Seasonal Availability: Year Round
Vase Life: 7-14 Days

White Agapanthus

Agapanthus is a spindly, dainty blue flower than looks fantastic mixed with other fresh florals.

Seasonal Availability: Apr – Dec
Vase Life: 6-10 Days

White Ornamental Kale

Although this may look more like dinner, than a flower, they are actually quite popular in floral designs. They look like giant blooms and have an incredible texture that can't be matched!

Seasonal Availability: Year Round
Vase Life: Good

White Freesia

Freesia is a fantastic flower to use in wedding decor. It's sweet fragrance is as charming as the flower is beautiful.

Seasonal Availability: Year Round
Vase Life: 7-10 Days

Eucalyptus

A favorite among florists, eucalyptus is a beautiful, versatile filler that looks great in many styles of floral design. It comes in a variety of shades and colors, including light, almost silvery pale green.

Seasonal Availability: Year Round
Vase Life: 20+ Days

Dahlia

Dahlias come in just about every style, shape and color you can image. The white ones are stunning!

Seasonal Availability: Year Round
Vase Life: 5-10 Days


Dusty Miller




Probably my favorite of all foliages, this snow-white, fuzzy plant looks fantastic when paired with other white or pastel colors.

Seasonal Availability: Year Round
Vase Life: 4-7 Days
The flowers above are all very unique, and florists may not carry them in their day-to-day supplies. If you are interested in using these diamond- white flowers, be sure to contact your florist in advance for their availability status. You may have to have them special ordered, but it is worth it! We've also listed the seasonal availability with each flower, this means they are more easily available during that time, and often cost less.
This post was brought to you by local Savannah GA florists.
Not in Georgia? No worries, use Flower Shop Network's handy directory of real local florists to find a florist near you!