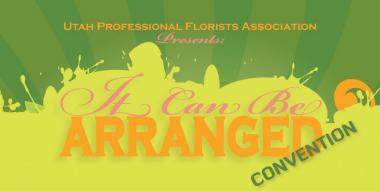 Just a little reminder, the UPFA's annual convention is coming up!
Everyone is invited to attend the Utah Professional Florists Association's annual convention, It Can Be Arranged, June 26 and 27 at the Escala Event Center in Park City's Canyons Resort.
Join your fellow floral professionals for the premiere event for the floral industry in Utah. There will be numerous opportunities for networking with wholesalers, retailers and vendors of all types relating to the floral industry.
This is a fantastic floral convention to attend! Great door prizes and thank you gifts will be awarded throughout the weekend. You will not want to miss this amazing opportunity! For more info, visit the Utah Professional Florists Association's Blog.