The entries are in and are lookin' GOOD!
In case you missed it, Flower Shop Network asked our talented designers to create a fabulous floral design inspired by a subject we selected. For this one, we chose Vincent van Gogh's lesser-known work, Trees in the Asylum Garden. It really piqued our florist's interests and they delivered fantastic results! Find more about the Design Inspiration Challenge here.
Now it's your turn to participate! Look at the painting carefully and choose a floral design you think best interprets van Gogh's masterpiece. Look closely at all of the designs before picking a winner! There is a poll at the bottom of this post — Be sure to cast your vote!!
FSN wishes all of the florists who entered GOOD LUCK!!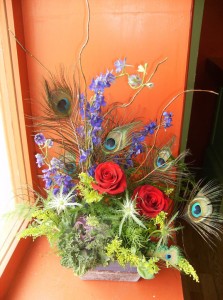 SASSY FLOWERS
Design submitted by Sassy Flowers in Saint Anthony, Idaho.

EVERY BLOOMING THING
Design submitted by Every Blooming Thing in Akron, Ohio.

BUDS 'N BOWS FLOWER SHOP
Design submitted by Buds 'n Bows Flower Shop in Crawford, Georgia.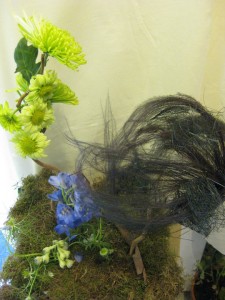 PETALS OF COLNBROOK
Design submitted by Petals of Colnbrook in Colnbrook, United Kingdom.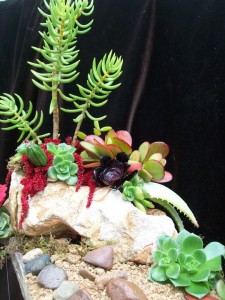 ENGLISH ROSE FLORAL
Design submitted by English Rose Floral in Mission Viejo, California.

MARYJANE'S FLOWERS & GIFTS
Design submitted by MaryJane's Flowers & Gifts in Berlin, NJ.

HOPE FLORIST
Design submitted by Hope Florist in Hope, Arkansas.

THE ENCHANTED FLORIST
Design submitted by The Enchanted Florist in Mount Vernon, Washington.

CR FLOWERS & GIFTS
Design submitted by CR Flowers & Gifts in Bracebridge, Ontario.
VOTE IS NOW CLOSED.
FSN would like to thank ALL of the florists who participated! We really hope you enjoyed our first design contest. We will be having another one soon! The next inspiration may not be so easy. ;)
Be sure to leave your comments/compliments/shout outs to your favs below!