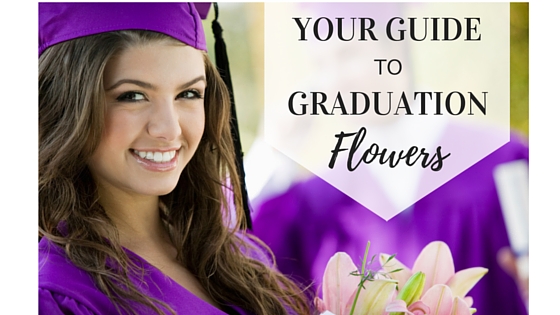 Graduation is a milestone event that is celebrated by family and friends. This special occasion calls for a special gift. What better way to say congratulations to a loved one than with a beautiful bouquet of flowers!
Here are some answers to frequently asked questions about graduation flowers. Hopefully these answers will guide you in the right direction to create a lasting memory for a loved one.
1. When should I give the flowers?
If you are attending the graduation ceremony give the flowers right after the ceremony ends. Right after the ceremony everyone will be rushing to see their graduate. Among the hugs and the tears, your flowers will stand out in the crowd. If you are only attending the graduation party then give the flowers during the party.
2. What if I can't be there?
If you are out of town and can't make the graduation then have flowers delivered. The flowers will be a great representation of your presence and love. Have the flowers delivered to the graduates home.
3. What type of flowers do I give?
This is a great opportunity for you to get creative. Think about the person you're giving flowers to. What is their favorite color? You could even go with the school's colors and incorporate their logo. Being able to explain why you picked a certain flower type and color is a great way to show your love.

4. Can I send flowers to a male?
Of course! Bright colored flowers are always appropriate for males. Fresh flowers will bring cheer and add to the excitement of the moment.
Remember graduation is an event that will be remembered for a lifetime. Your thoughtfulness will be remembered as well with a beautiful bouquet of flowers. Share this post with friends who may have some of the same questions too!
If you can't make graduation type in the zip code in our floral directory to find local florists that will deliver high-quality bouquets!