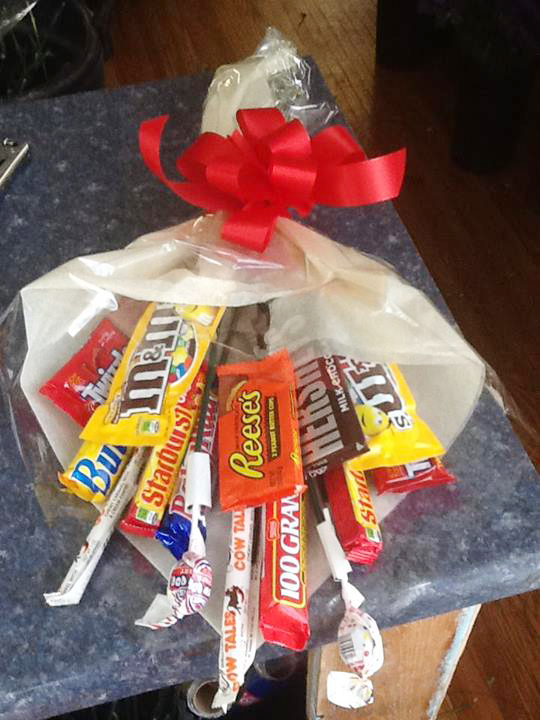 Celebrate Sweetest Day!
What? You don't celebrate Sweetest Day every year? You don't have any time-honored Sweetest Day traditions? Ok, so you wouldn't be alone in this. This is a holiday observance that seems to be more popular in some parts of the country than others, but that's no reason you can't start the trend in your neck of the woods!
Think about the people in your life that are generous of spirit. Those that are good listeners or bring snacks for the entire office. Maybe it is your neighbor who always has a smile and a kind word. What about that new co-worker who is shy? There is definitely someone in your life that deserves a little sweetness. Be the one to share it!
What Sweetest Day Is All About
Even though this holiday was started back in 1921, it seems to currently only have a following in the Mid-West and Great Lakes regions. It's time to change that, don't you think?
The very first
Sweetest Day
is attributed to a committee formed by Cleveland candy company employees. They organized an effort to give over 20,000 boxes of candies to ""newsboys, orphans, old folks, and the poor" as a way to sweeten their day. It was a simple dream to show kindness and appreciation to those most often neglected in the community.

Be Sweet! Not Cynical!
Is it just me or can you never have too many holidays that celebrate love and generosity? Some people call Sweetest Day a psuedo-holiday or a "Hallmark Holiday" because it was created by an industry that produced candy. Well, it's obvious these individuals suffer from a lack of imagination! Or maybe no one has ever given them a simple gift out of love in mid-October!   Our day to day lives can get so busy and hectic, a single day of acknowledging someone special (not just mothers, fathers, lovers) is really a lovely idea. No reason to be so bah-humbug about it!
One of the best things about this holiday is it's not based on a single religious sentiment or on a specific family relationship. It can serve as a reminder that a thoughtful word or action will build up others and make for a full happy life.
How To Celebrate
Select a cute and delicious CANDY BOUQUET for a killer sweet tooth
Send a Sweetest Day card that brightens a day
Order beautiful flowers to surprise a sweet soul
Pick a wonderfully scented candle paired with a couple of balloons for quite the pick-me-up
Take a fresh bakery treat into the office to share

Think Outside the Candy
While it is called "Sweetest Day" don't let that fool you into only giving candy. If there's anyone on your list that can't enjoy the sugar rush, your
local florist
can help you decide on a perfect gift.
Celebrate in your own sweet way to show love, appreciation and gratitude for family, friends and loved ones this year on October 19th!