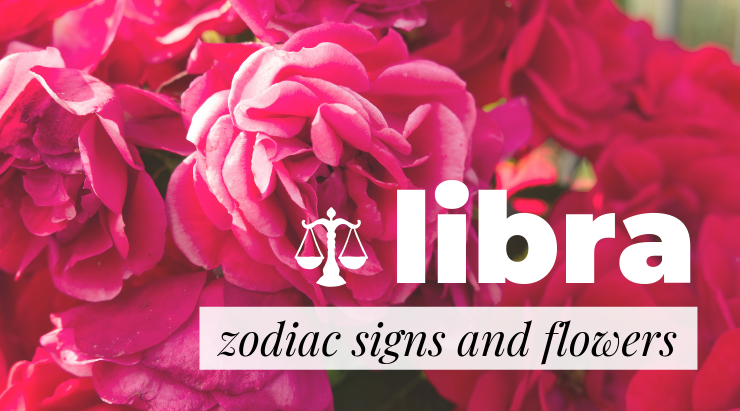 Libras are very charming and elegant, so what better way to impress them than to buy them flowers? They hate feeling alone, so this is the perfect gesture to show that you're there for them.
Interesting Facts About Libras
Libras are born between September 23rd and October 22nd. They strive to maintain balance and harmony in every aspect of life. Libras will avoid conflict at all cost since it is so important to keep that sense of peace and harmony. And do not ever ask them to make a major decision or to choose sides, they are very indecisive and it throws off their balance.
Element: Air
Libras in Love: Libras are totally in LOVE with love! They only feel complete when they are in a relationship. Since they are such suckers for love, they often rush into relationships and settle for someone that is not right for them. A Libra's strong indecisive personality often hurts their significant other since they can never make up their mind. They tend to avoid breakups even when they know they no longer want to be with that person, so they just drag them along.
Strengths: Charming, Diplomatic, Harmonious, Balanced
Weaknesses: Indecisive, Superficial, Gullible, Narcissistic
Famous Libras: Will Smith, Serena Williams, Julie Andrews, Bruno Mars
Color: Blue, Ivory, Pink
The Perfect Flowers for Libras
Considering how romantic Libras are, it only makes sense that their flower is a rose! Roses are the perfect symbolism for love and romance. A Libra would fall head over heels if you sent them one of these beautiful bouquets, which include all different colors of roses!
Steal the heart of a Libra and send them flowers! Click below to find even more rose bouquets if none of these are the ones for you.