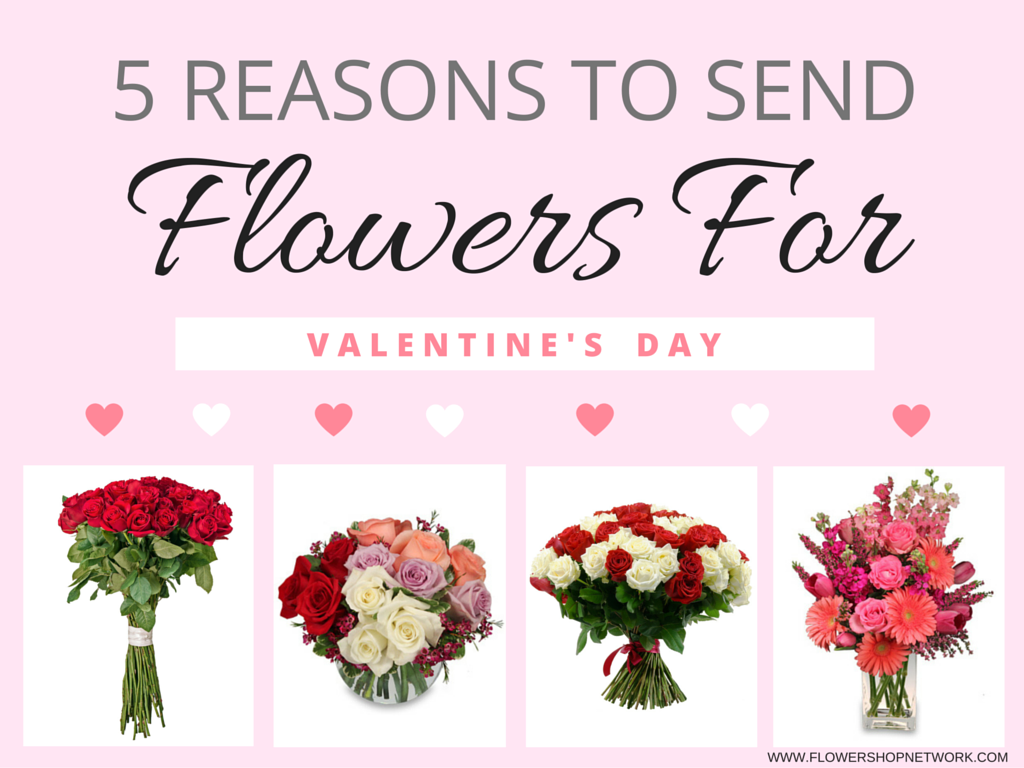 As you begin to think of the many gifts you could purchase for your significant other this holiday season, don't forget about the classic floral arrangement. Flowers make it easy to convey your feelings with one special gesture. Here are five reasons to send flowers this Valentine's Day.
1. Tradition
Traditionally flowers are considered the most romantic and ideal Valentine's gift. The tradition of sending flowers dates back to the 1700's. Express your sentiment of love through the classic gift of flowers.  
2. Reflection Of Significant Other's Beauty
Receiving flowers is one of the highest forms of flattery. Sending flowers will help you communicate the admiration and attraction you have for your loved one.
3. Romantic Gesture
When extravagant romantic gestures are performed by heroes in movies, flowers are always used to express great love. Be a hero this holiday season by giving flowers that will add romance to your special day.
4. Accessibility
If you're away from your loved one this Valentine's Day, flowers are the perfect way to show your thoughtfulness from a distance. Flowers can last for days or weeks, and are a constant reminder of your presence and love.
5. Uplifting
Flowers bring warmth and comfort into an environment. This holiday season, consider sending flowers to someone who might need emotional support. Flowers are shown to boost morale and bring positive feelings. Show your support to those in need through the uplifting gift of flowers.
Head to your local florist and find the perfect flowers to convey your feelings for your loved ones!