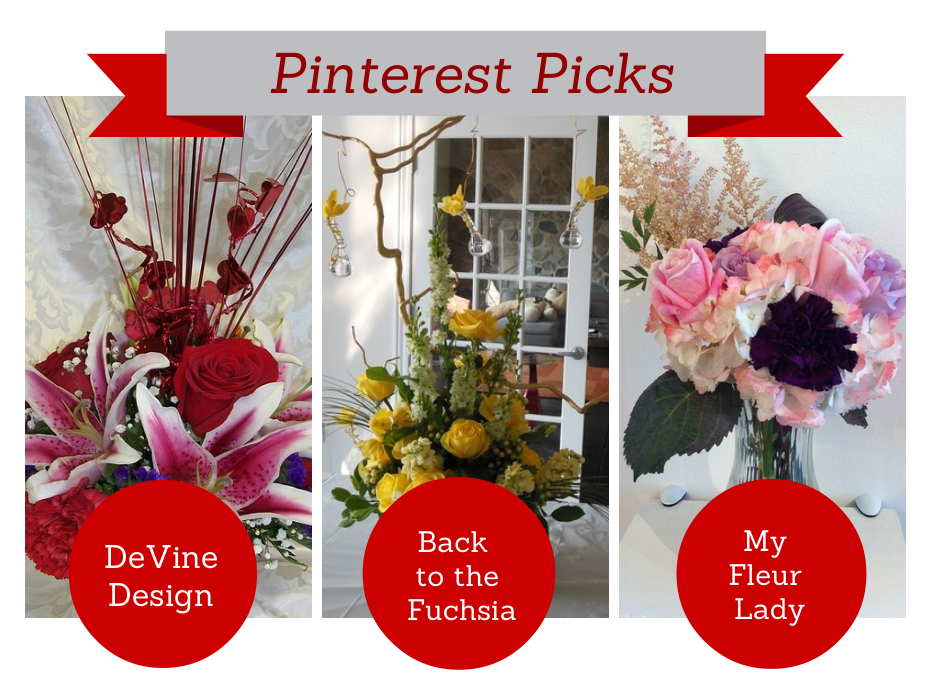 This week, we found some beautiful floral inspiration that reminds us the fresh air of Spring is just around the corner. Soon, Winter will be a distant memory as the lovely colors of a new season start bursting forth.
And because they color our world, we wanted to highlight some special and memorable flower shop names that are such fun!
Shake off chilly days and bask in a sunny smile while you enjoy the work of these skilled florists.
DeVine Design – Fulton, NY
"Our "Lasting Love" Arrangement"
–
Back to the Fuchsia – Saugatuck, MI
"A piece for the buffet table…."
–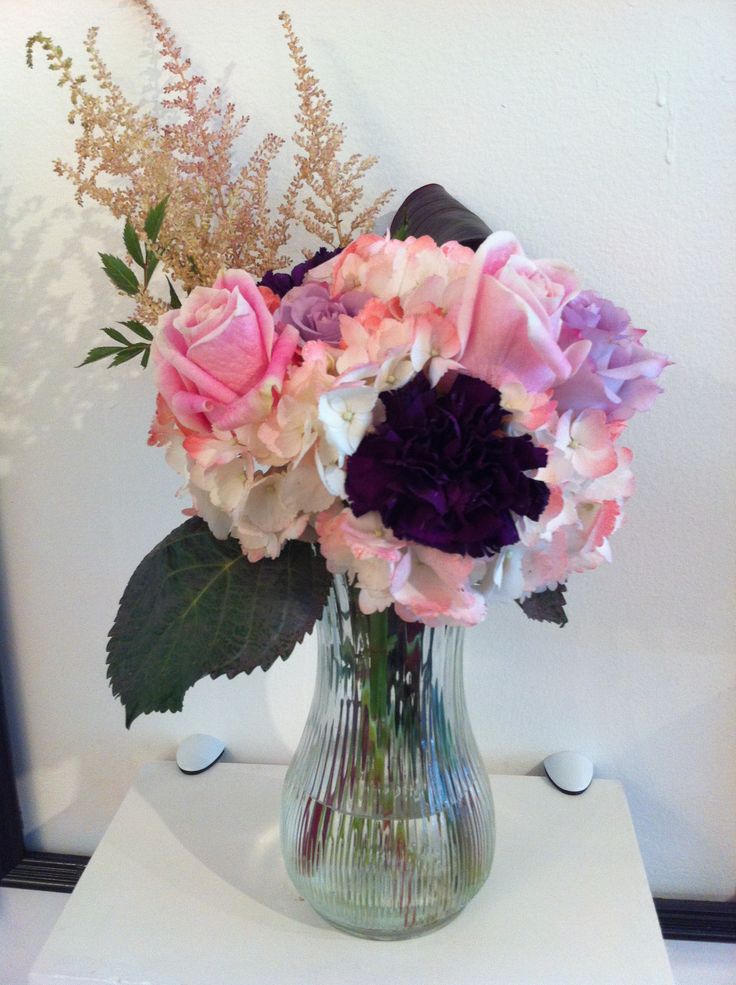 My Fleur Lady Floral Design – Philadelphia, PA
"A bouquet with pink hydrangeas, pale pink and lavender roses, purple carnations"
–
Follow us on Pinterest for more floral inspiration.

Hey FSN Florists! Want your pins to be featured on our blog? Add your Pinterest info in fsnF2F.com. Just use 'Edit Social Media' under the Marketing section of the orange side bar.