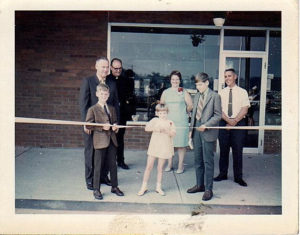 Dan & Cathy Hock, owners of Merrimack Flower Shop & Greenhouse, will be celebrating 50 years in the floral industry in July of 2019. They have been providing one of a kind customer service and designing stunning floral arrangements for special occasions and events for their customers all over the Merrimack, NH area. Ed and Marion Hock opened up Merrimack Flower Shop & Greenhouse in July of 1969 and has been a family owned and operated business since then. 
Keeping The Legacy Alive
Ed and Marion Hock passed down their legacy to their son Dan and his wife Cathy in 1985 when they became more involved with the shop. Dan and Cathy have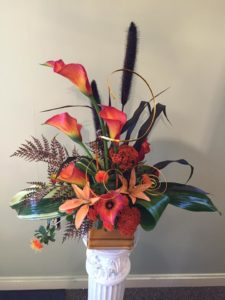 now taken over Merrimack Flower Shop & Greenhouse and continue to carry on the families traditions. Cathy Hock is a licensed, award-winning, designer who puts an indescribable amount of dedication and love into each and every arrangement she sends out of her shop. She has won several awards including winning a design contest hosted by Teleflora that included designs from all over the country. She also won the Excellence in the Workplace award granted to Cathy by their local Rotary Club signifying what their loyal customers already know; their customers always come first.
New Location, Same Family Values
Merrimack Flower Shop & Greenhouse continues to provide excellent customer service and specialize in arrangements for all occasions including anniversaries, birthdays, and sympathy arrangements as well as arrangements and decor for weddings, parties, and special events. They also have an extensive variety of indoor and outdoor plants and flowers for your home and garden in their greenhouse that was added on in 1991. Dan and Cathy have relocated their shop since the original opening in 1969, but they still uphold the same values and continue to provide stunning arrangements for the Merrimack community; they partner with several local businesses to decorate their offices and spread floral joy across New Hampshire.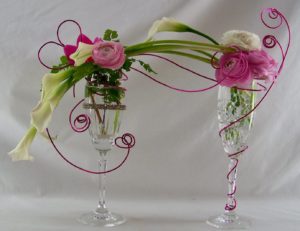 Today, Dan and Cathy are still running Merrimack Flower Shop & Greenhouse and thrive on their loyal customers and love for the floral industry. They continue to provide only the freshest and most beautiful flowers available while putting a touch of Cathy's warm personality into each and every arrangement. Flower Shop Network is thankful to have had Merrimack Flower Shop & Greenhouse as one of our members since 2005 and look forward to seeing Cathy's amazing work as she continues to excel in the floral industry.
Flower Shop Network Would Like To Congratulate Dan And Cathy At Merrimack Flower Shop & Greenhouse On 50 Years In The Floral Industry!