Bring innovative design and breathtaking views to your wedding day with the use of suspended and hanging flowers. This dramatic wedding trend can instantly add depth and elegance to an outdoor or indoor space. Find ideas for your wedding venue with these inspirational images. Remember to save the pictures you like so your florist can make your vision come to life!
Romantic
This beautiful photo shows how hanging flowers can give your space an intimate feeling.
Photo by: Mod Wedding
Elegant
Incorporate some of your secondary colors in your hanging floral arrangements to pull your color scheme together.
Photo by: Wed Pics
Fresh Out of the Garden
Brighten up a dark space with whimsical arrangements hung in colorful pots.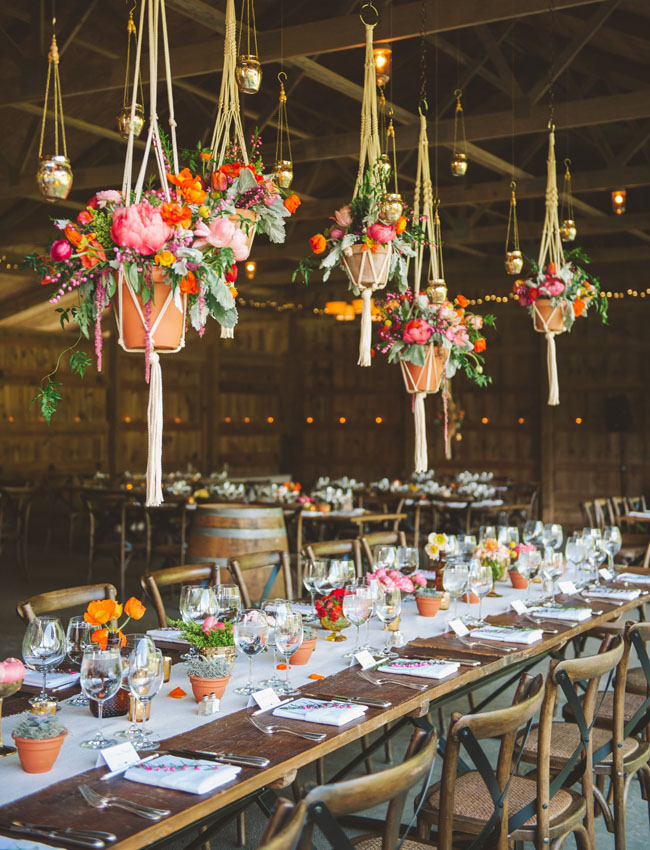 Photo by: One Fab Day
Dramatic
Hanging flowers are also a great way to create a dramatic focal point. Draw the crowd in with beautiful blooms.
Take a look at this gorgeous flower wall and decorations for a wedding showcase at the Four Seasons Hotel and Resort.
Visit your local florist today so they can start working on the perfect hanging arrangement for your wedding!