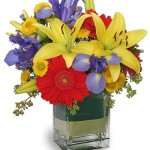 July 23, 2014 By Ed Belly Leave a Comment
Parent's Day is the fourth Sunday in July, and that means it's just around the corner. Don't miss out on your opportunity to honor the ones who raised you with a beautiful arrangement from your local florist!
Today's Headline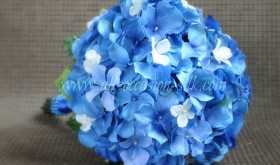 July 25, 2014 By Ed Belly
This week we have a very balanced selection for you. There is an abundance of Wedding, Special Occasion, and Sympathy, so no matter what you're preference, you're sure to find something you'll love. Of course, it's hard not to fall in love with pictures that are so beautiful to behold. So sit back, scroll through and enjoy! Video … [Read More...]
Flower Gift Ideas
July 3, 2014 By Ed Belly Leave a Comment
With the 4th of July exploding on the scene like the cavalcade of fireworks sure to accompany it, this is your last chance to buy those gorgeous Independence Day flowers. But don't worry, even this tight turnaround is more than doable for your local florist.
July 2, 2014 By Ed Belly Leave a Comment
Summer is finally in full swing and July offers plenty of excuses to have a good time. Besides the perfect weather, cool breezes and backyard barbecues, here are five additional excuses to shower your loved ones with flowers!

June 11, 2014 By Ed Belly Leave a Comment
Father's Day is this Sunday, but if you hurry there's still time to order some mind-blowing flowers from your local florist. Why? Because you can speak to these men and women directly, and they will be able to put together something unique that reflects your dad's personal interests.