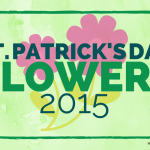 March 16, 2015 By Tanya Giraldo Leave a Comment
The middle of March marks a very green holiday! St. Patrick's Day holds a lot of Irish charm, but it is also a great time to share some lovely greens to a co-worker or a special friend!
Today's Headline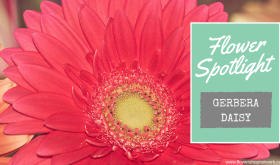 March 25, 2015 By Miroslava Casiano
The Gerbera Daisy is the 5th most popular flower in the world. This flower comes in a variety of bright and pastel colors, making it perfect for any occasion. Origins & Symbolism The Gerbera Daisy was first discovered by a Scotsman named Robert Jameson near Barberton, South Africa. It was found in 1884, but it wasn't until 40 years later that … [Read More...]
Flower Gift Ideas

March 6, 2015 By Miroslava Casiano Leave a Comment
March marks the arrival of spring! This is the month in which flowers bloom, bringing color to our surroundings after the gloomy weather of winter. Here are 5 reasons to send flowers to loved ones this month!

March 4, 2015 By Tanya Giraldo Leave a Comment
March brings us closer to spring flowers and on Friday, March 6th celebrate your wonderful staff with beautiful blooms of appreciation.

January 30, 2015 By Elizabeth Cooper 3 Comments
5 Trending Valentine's Day Arrangements