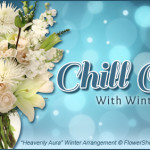 December 18, 2014 By Ed Belly Leave a Comment
The old year fades away as the new one finally begins to sprout. All the good things (and maybe not so good things) from the last 52 weeks is drawing to a close leaving nothing but opportunity and newness of life ahead. So what's the best way to celebrate this new dawning? Flowers, of course!
Today's Headline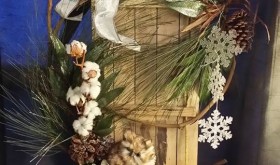 December 19, 2014 By Ed Belly
The Christmas season is officially upon us, and these florists do not disappoint. If you're looking for a great gift, beautiful decoration or just a way to lift someone's spirits, flowers from your local florist are always a great option. Take a look at the beautiful arrangements on display below and you'll have one more reason to smile through the … [Read More...]
Flower Gift Ideas

December 10, 2014 By Ed Belly Leave a Comment
Christmas is just a few short weeks away. Have you found gifts for everyone on your list? Your local florist has exactly what you need, even for that family member you struggle to please.

December 3, 2014 By Ed Belly Leave a Comment
December is a great month for holidays, and anytime there's a reason to celebrate, there's a reason to buy flowers! So look below for all the great opportunities you'll have this month to visit your local florist.

November 19, 2014 By Ed Belly Leave a Comment
Flowers not only make for amazing decoration, they are also a fantastic way to say thank you. And what else is Thanksgiving Day for if not the giving of thanks to those who've helped make our lives better throughout the year? This year, give thanks with the beauty of flowers!