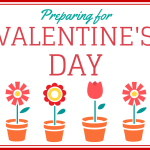 January 21, 2015 By Tanya Giraldo Leave a Comment
Valentine's Day is quickly approaching, which means it is almost time for one of the busiest holidays of the year for flower shops. To help you get ready for the flower-frenzy, we have reached out to a few florists across the country to tell us how they are preparing for the lovey-dovey, weekend holiday!
Today's Headline
January 23, 2015 By Tanya Giraldo
This 2015, we are making some changes to our blog and Facebook page, starting with the Friday Florist Recap. Don't worry, we will be bringing new and exciting posts that will get you involved! It's been so much fun seeing all the completely different designs every day. We hope you enjoy these final favorites and keep a look out for new posts on our … [Read More...]
Flower Gift Ideas

January 1, 2015 By Ed Belly Leave a Comment
January is all about moving beyond the previous year and striding forward with a clean slate. It's appropriate that snow blankets the world at this time of year. As if Mother Nature is reflecting our sentiments with a visual display.

December 10, 2014 By Ed Belly Leave a Comment
Christmas is just a few short weeks away. Have you found gifts for everyone on your list? Your local florist has exactly what you need, even for that family member you struggle to please.

December 3, 2014 By Ed Belly Leave a Comment
December is a great month for holidays, and anytime there's a reason to celebrate, there's a reason to buy flowers! So look below for all the great opportunities you'll have this month to visit your local florist.