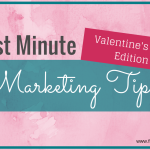 February 2, 2015 By Tanya Giraldo Leave a Comment
Valentine's Day is around the corner and the flower shop frenzy has already begun. As we get closer to the holiday, we wanted to offer some last minute, quick marketing tips that can help boost those sales!
Today's Headline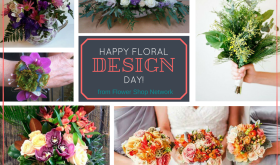 February 27, 2015 By Tanya Giraldo
At Flower Shop Network, we love our members and we wanted to take a little time today to tell you that we are blown away by all the art you share with us on our blog and Facebook page. Keep doing what you do because local florists ROCK! Pictures starting from top left going clockwise: Garden Gate Gift and Flower Shop from North Salem, … [Read More...]
Flower Gift Ideas

January 30, 2015 By Elizabeth Cooper 3 Comments
5 Trending Valentine's Day Arrangements

January 28, 2015 By Tanya Giraldo Leave a Comment
We've all been there: writer's block! It may be you or (from the florist side) it may be a customer, but there is a pause when the pen is handed and you want to convey something sweet and simple to the recipient of your Valentine's Day flowers.

January 1, 2015 By Ed Belly Leave a Comment
January is all about moving beyond the previous year and striding forward with a clean slate. It's appropriate that snow blankets the world at this time of year. As if Mother Nature is reflecting our sentiments with a visual display.