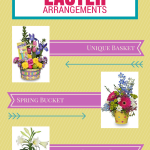 April 1, 2015 By Tanya Giraldo Leave a Comment
With the Easter weekend quickly approaching, we wanted to spotlight these pretty blooms as a perfect hostess gift, Easter gift or floral decor for any of your Easter festivities.
Today's Headline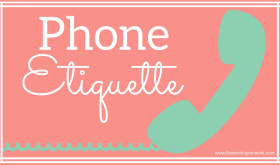 April 17, 2015 By Tanya Giraldo
Answering the phone is one of the most important aspects of running a flower shop business. It's usually how you get your orders and solve problems with customers. Sometimes one can forget the etiquette. Whether it's stress or a split second response while the boss is busy, phone etiquette can often be forgotten and sometimes a simple "Hello, how … [Read More...]
Flower Gift Ideas
April 6, 2015 By Elizabeth Cooper Leave a Comment
Graduation is a special time. It marks the completion of a stage of life and the beginning of a new chapter. What better gift to congratulate the graduate than flowers–a symbol of thriving and growth. Here are some ideas for great graduation arrangements for an amazing student!

April 3, 2015 By Miroslava Casiano Leave a Comment
We've all been in that situation where we want to write something for a loved one and nothing comes to mind. There is so much to say, yet the right words evade us. We know how frustrating this can be, so we've got you covered! Here are a few messages that are perfect for the most important occasions in April.

March 6, 2015 By Miroslava Casiano Leave a Comment
March marks the arrival of spring! This is the month in which flowers bloom, bringing color to our surroundings after the gloomy weather of winter. Here are 5 reasons to send flowers to loved ones this month!