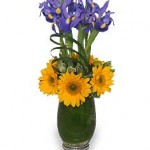 March 3, 2014 By Juli Jackson Leave a Comment
Another page has turned on the calendar. March marks the month of fresh spring blooms and reasons to get up, get out and get happy as the days are longer and warmer. You can send some of your new found joy to others with an arrangement from your local florist. Here are the very best reasons to send flowers this month
Today's Headline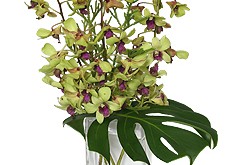 March 10, 2014 By Ed Belly
It's time for some GREEN! That's right, folks. St. Patrick's Day is coming and unless you like being pinched (but to be honest, who doesn't enjoy a good pinch now and again), you need to suit up! But before you enjoy the sights and sounds of this Irish-honoring holiday,  make sure you've covered your bases and ordered flowers for your friends and … [Read More...]
Flower Gift Ideas

March 3, 2014 By Juli Jackson Leave a Comment
Another page has turned on the calendar. March marks the month of fresh spring blooms and reasons to get up, get out and get happy as the days are longer and warmer. You can send some of your new found joy to others with an arrangement from your local florist. Here are the very best reasons to send flowers this month

February 14, 2014 By Juli Jackson Leave a Comment
Maybe you had great intentions. Maybe you forgot completely. But if you haven't decided on a Valentine's Day gift by now – what are you waiting for?! Don't tell me you thought you could just pick something up at the drug store and be done with it. Your sweetheart deserves to feel special and pampered on this day of love.

February 12, 2014 By Juli Jackson Leave a Comment
Think Valentine's Day is all about the red and pink? Well, it doesn't have to be! Surprise your special someone with beautiful fresh-cut flowers in unexpected colors that will really knock 'em for a loop.