As we head into a new season, a lot of us start preparing for allergies. However, did you know that there are plants that can purify the air you breathe and help during allergy season?
In our air, we have many toxins that mostly derive from products we may use in our household. NASA conducted a Clean Air Study to determine which indoor plants are the best for air filtering. As it turns out, many are commonly found at local flower shops!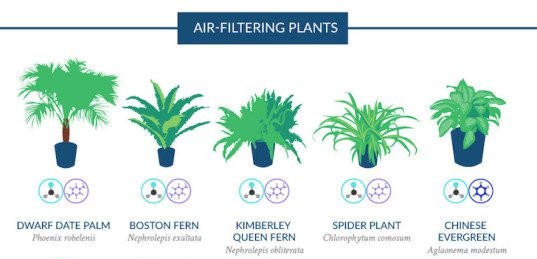 Here is part of an infographic by Love The Garden that outlines the 18 air-filtering plants that NASA recommends for improving your air quality. Click the photo to read the full infographic! Once you have determined which plant is right for you, contact your local florist to find your perfect air-purifying plant!