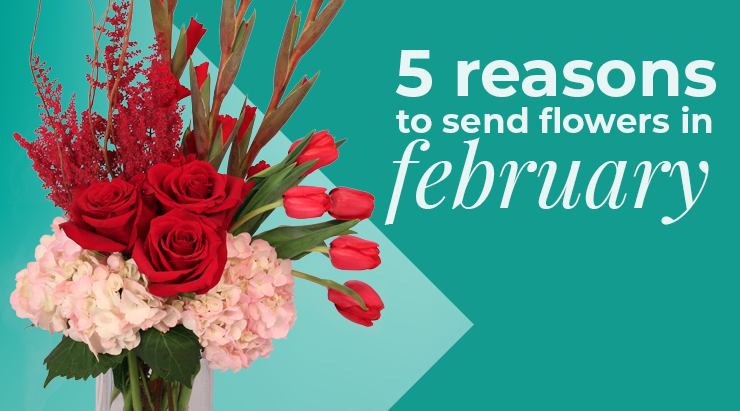 Of course you'll want to send flowers for Valentine's Day, but why limit the flowers to just one day? There are lots of other reasons you could give flowers this month. Here are a few of our favorites:
Feb 11- National Make A Friend Day
Are you acquaintances with someone you'd like to get to know better? Cement your friendship status by sending them a colorful bouquet on National Make A Friend Day!
Feb 11- International Day of Women and Girls in Science
This day provides an opportunity to celebrate the accomplishments of women and girls in STEM fields. Send flowers to honor all of their achievements!
Feb 13- Galentine's Day
Considered by some to be the anti-Valentine's Day, Galentine's Day is the perfect day to get all of your best girlfriends together and enjoy your time with the awesome ladies in your life! Send flowers to your bestie to celebrate.
Feb 17- Random Act of Kindness Day
Today is the perfect day to send flowers to someone you know that needs a little cheering up! Give them a bright and sunny arrangement as a random act of kindness to help make their day a little sweeter.
Feb 25- Mardi Gras
Make your Mardi Gras celebration a little more festive by adding some gorgeous flowers! Purple, green, and gold make for the perfect arrangement to brighten up your party.
Whatever reason you choose to send, let your local florist handle it for you! They'll create a beautiful arrangement that anyone will love to receive.