August 4th, 2011 | By: Mandy Maxwell

August Heat!
Our August newsletter is all about celebrating summer while it's still around. We are showcasing the hottest color trends for the dog days of summer, ideas for heating up your romance, and much more!
FSN's Favorite Flower Arrangement For August

This month's favorite flower arrangement is called Hooray For Summer because it is one of our favorite seasons and we want to shout HOORAY!
I know summer is drawing to an end, but let's continue to celebrate the splender of the season while it's still around. Hooray For Summer bouquet is filled with lush greens and beautiful bold colors that instantly transport you to a tropical oasis state of mind. If you need a pick-me-up from this heat, Hooray for Summer is sure to do the trick! Daydream about tropical forests and cool pouring waterfalls as you lounge on a beach and listen to the birds of paradise. It doesn't get much better than this!
Hot Flower Ideas For August Birthdays
Sending flowers to someone on their birthday is always a special surprise! Gazing at beautiful flowers will create birthday memories to hold close to heart, especially if your recipient works at a desk job. There's nothing better than having your beautiful birthday gift greet you with it's bright and cheery colors every morning as you walk into your office. It's like celebrating a birthday week instead of just a birth day!
Our guide to August birthday flowers shows you the best options for August flowers. Choose your flowers based on the color of the month, flower of the month, color of the birthday week, and more!
Read More About August Birthday Flowers…
---
Yellow –

Sizzling Color Trend For Summer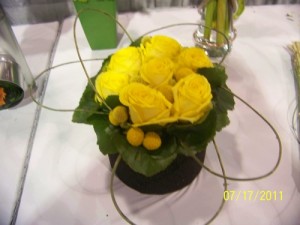 YELLOW was definitely the hottest trend for floral designs at the Texas State Florist Convention just a couple of weeks ago. So many designs used the color, and why not? Yellow is the perfect color for summer! Sunflowers were one of the most popular flowers used.
Brighten up any space with a bouquet of yellow blooms! Trendy yellow flowers keep us in a cheery mood, and are perfect for sending as a quick pick-me-up to someone who may be feeling a little blue. So give your local florist a call, and order a bunch of brilliant yellow blooms for yourself, or a special friend.
Read more about Yellow – Hottest Flower Trend for Summer…

---
Spark Romance With Fiery Red Roses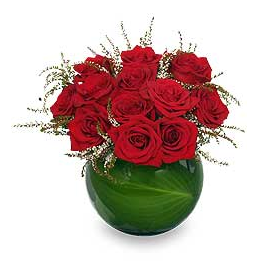 For most gals, nothing is more romantic that fiery red roses. Just the sight of a florist bringing a bouquet of red roses into the door is enough to get every lady in the office's heart pumping! Of course, when they finally sit the roses on one lucky girl's desk, everybody's there waiting for the scoop. "What's the occasion?", "I didn't know it was your anniversary!?"
Of course the BEST response is when your honey sent you roses JUST BECAUSE! Romance does not need an occasion. Spontaneously getting roses is one of the sweetest, most thoughtful gifts anyone can give.
Read more about Sending Romance With Red Roses…
---
Southern Florist Recaps Biggest Floral Event of the Year – AIFD's National Symposium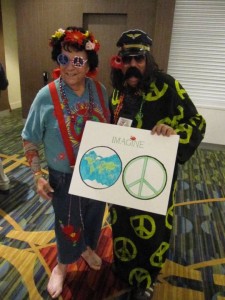 Written by member florist, Shirley Carmack of Shirley's Florist in Birmingham AL: I have not been home from AIFD Symposium in San Francisco a week, and my head is spinning from the magnificent floral displays presented! Being a "white knuckle" flyer, it was a pretty big deal for me to get on a plane and fly across the United States to attend this — my first AIFD Symposium. I can not describe the excitement I was feeling by attending this event!
The theme of symposium this year was all about 60′s Flower Power. I am old enough that I actually lived through this era as a young teenager. The hotel, every restaurant, walkway, doorway, you name it was covered in flowers! Flowers were inside bookcases, stairwells, landings — even the back wall of the check-in desk was covered in foliage and anthuriums! I have honestly never seen anything like it.
Continue reading about Southern Florist Attends AIFD National Symposium…
---
Flower Arrangement of the Week on Facebook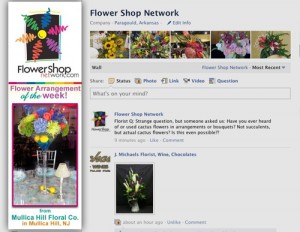 We are very excited to start a new fun feature of our Facebook page. We know how much florists and flower lovers enjoy visiting our Facebook page for inspiration and ideas, and to encourage this, we are beginning a new weekly feature — Flower Arrangement of the Week!
For the new Flower Arrangement of the Week feature, we are asking our florist friends to share the favorite designs they've created during that week on our Facebook Page. Every Monday, we will pick one of the photos to use as FSN's new profile picture! The flower shop that created the design will be credited in the picture and a link to their website will be included in the caption.
Read More About Facebook Weekly Feature

FLOWER CARE TIP
A Bromeliad's tropical splendor is enough to brighten any room, however once they bloom, you most likely won't see this again. However, there is a way to force them to bloom. Drop a small slice of tomato, apple, or any fruit into the cup. The decomposition of this fruit will release ethylene gas and induce the flowering. Who knew?
More tips on bromeliad care
WE'RE SOCIAL!







Love flowers? Follow us on the above Social Networks! We are always sharing the latest articles from our Bloomin' Blog, as well as the most fascinating news on the net!
JUST FOR FLORISTS
FSN Floral Calendars ARE HERE!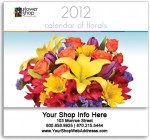 We are very excited to bring you our first set of FSN Floral Selection Calendars just for our member florists! Impress your guests with colorful arrangements and holiday reminders. Each month has a big, beautiful arrangement featured in full-color on the 10″ X 11″ personalized calendar. Floral holidays are clearly marked to remind customers when it's time to send flowers from you. All of your shop's information will be shown in large print on every page. But the best part — they're only $1 each!
2011 Texas State Florist Association Convention Photos & Recap
Just last weekend, a few from our team had the opportunity to attend the 20th annual Texas State Floral Association Convention in The Woodlands, TX! The theme of the show this year was "FLOWERS… The Opportunities are Alive" and really emphasized taking the opportunities and chances with your work to make it over-the-top extraordinary.
10 Ways To Put Life Back Into Your Dead Flowers!
The death of flowers are inevitable, and as florists, we deal with it a lot! There are, however, many creative ways to reuse these withered beauties to be enjoyed for many days, weeks or even months to come! We had a few ideas of our own, but we also asked our florist friends on Facebook for their input!
Twitter Talk With Savvy Florists
After watching the Best Practices in Social Media discussion from SAF's Growth Solution's Conference, I realized how few florists are actually using Twitter, but also how many have complete misconceptions of what Twitter really is.
New Direct Mail Options From The U.S. Post Office
The U.S. Post Office has come out with a brand new direct mail program that could be a huge benefit to local businesses. They call it Every Door Direct Mail. Every Door Direct Mail enables you to extend your customer reach without the need for mailing lists, permits, and the associated fees. With Every Door Direct Mail, you create a direct mail without applying individual names and addresses to each mail-piece.
Help make Flower Shop Network's monthly newsletter even better! Got questions? Have an idea for a story? With your help, we can make the FSN newsletter just what you want and need. You can drop us a note in the comment section on the blog or email us at social@flowershopnetwork.com. We can't wait to hear from you!
---
---