It's FRIDAY! Our favorite day for posting on the Bloomin' Blog! We've had so many colorful wedding pictures shared with us this week. Last week we saw almost all fall colors, this week it seems we're back to multi-colored flower designs. They're all so gorgeous; keep reading and see for yourself!
Fall Wedding Flowers
Fall lily bouquet, Treehouse Florist, New Freedom PA
"Cascade bouquet of lilies"
—
Fall bouquet by Monday Morning Flowers, Princeton NJ
"One of this weekends bridal bouquets!"
Beautiful bouquet by Monday Morning Flowers, Princeton NJ
"Today's wedding bouquet!"
—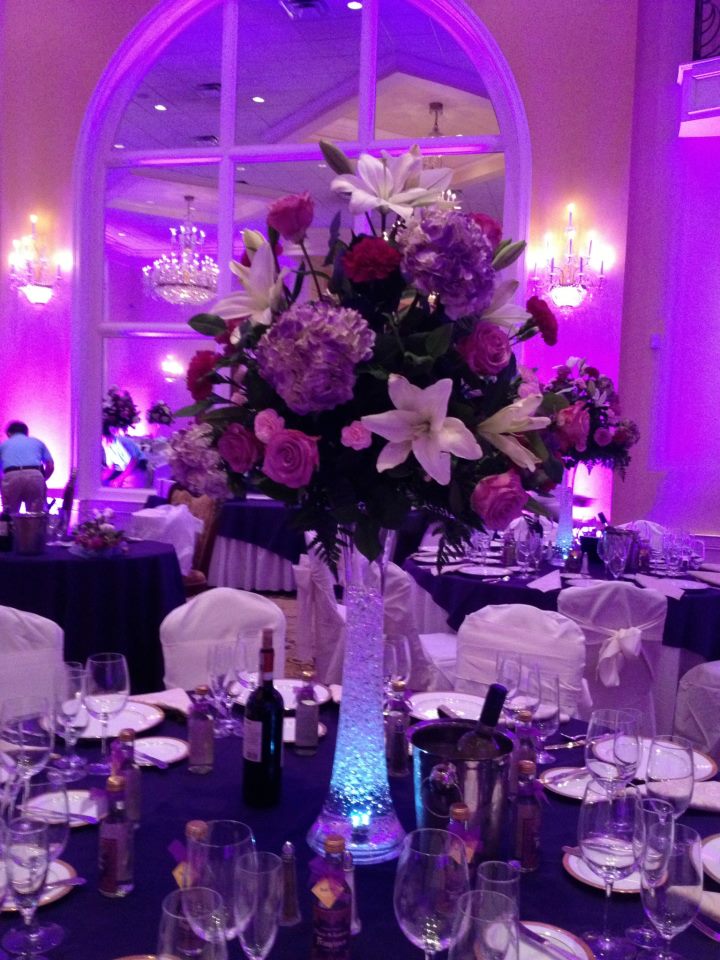 Wedding Centerpiece by E & E Flowers, Edison NJ
"Wedding at Il Villagio"
—
Everyday Flower Designs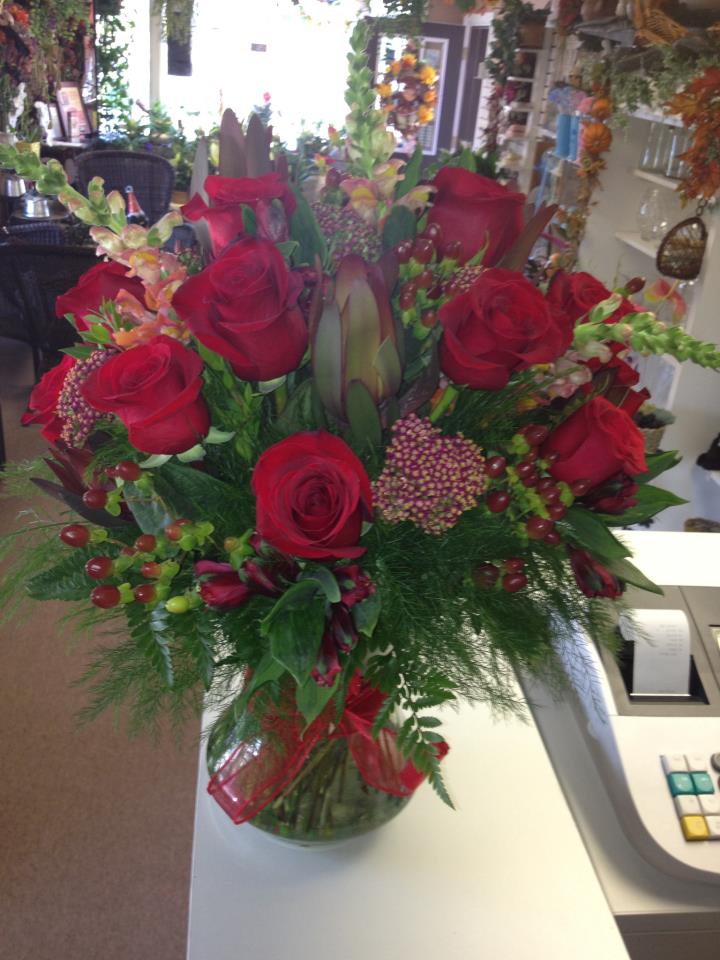 Beautiful Red Roses by The Flower Boutique, Cherry Hill NJ
"One of our daily designs….."
—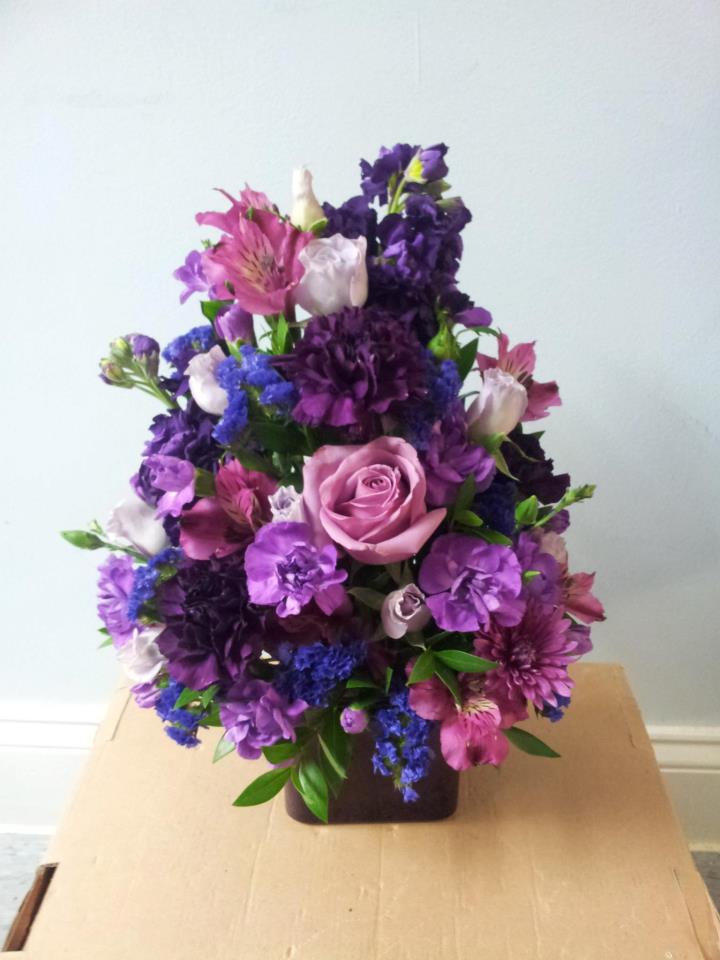 Purple flower design by Buds & Blossoms, Edgewood MD
"Today is Purple Friday here in Maryland."
—
Birthday flowers by Charm's Floral, Asheville NC
"Flowers for 80th Birthday Party!"
—
Flowers For Decor
Autumn Jewels by Crossroads Florist, Mahwah NJ
""Autumn's Jewels" a trio of colorful gel filled cylinders support an arrangement of rich jewel tone autumn flowers."
—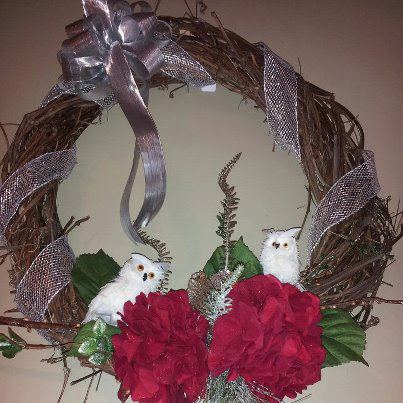 Christmas wreath by Personal Touch Florist, Galax VA
"Staring early on Christmas"
—
Funeral Flowers
Casket spray by Personal Touch Florist, Galax VA
"A family spray by The Personal Touch Florist. Kind of fits the season!"
—
Beautiful cross spray by Back to the Fuchsia, Saugatuck MI
"~ A beautiful sympathy tribute – a handmade bamboo cross with vibrant flowers of oranges, pinks and greens ~"
—
What will next week bring? Who knows! Be sure to like us on Facebook for even more beautiful floral designs. If you're a florist, we want to feature YOUR favorite design of the week right here on Facebook Friday Recap! Click here to see past recap posts!