Being the fifth most popular cut flower in the world, gerberas are a sight to see. They have a long vase life and a wide array of color options. While this flower has gained widespread popularity, there are still many surprising facts left to discover. Keep reading and see if you learn something new about the Gerbera Daisy.
1. Gerbera daisies are available in all colors but blue. (If it's blue, it's artificial!)
2. This flower was discovered in 1880 by Robert Jameson while operating a gold mine in Transvall, South Africa.
3. Gerberas have a vase life of up to 14 days!
4. The gerbera flower is actually a cluster of hundreds of individual little flowers.
5. The gerbera is a classic symbol of beauty but it also holds the meaning of cheer. Many believe this symbolism stems from the large assortment of color options.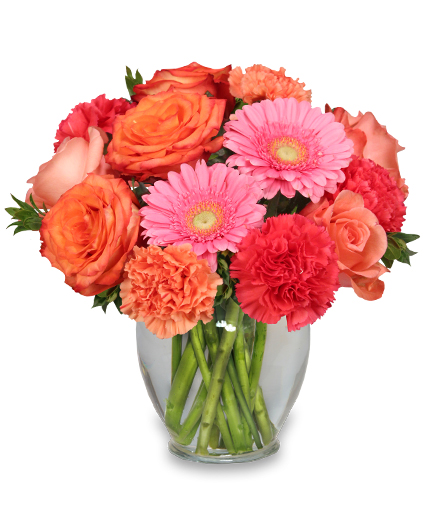 6. Gerbera daisies were not produced in North America until the early 1920s.
7. Gerbera are known to attract bees and butterflies.
8. Many people place gerberas by their bed to enjoy a better sleep! Gerberas emit oxygen and absorb toxins and carbon monoxide at night instead of during the day like most flowers.
9. Gerberas always turn towards the sun. They track the sun as it moves from east to west.
10. Gerbera is the birth month flower for April.
Call your local florist and order a beautiful arrangement of gerberas today!