Flower Shop Network's VP of Strategic Projects & Product Development
Jamie has worked for Flower Shop Network since 2006, and has spent many years in her family's garden center, as well as several years as holiday help in a flower shop.
Her experience includes:
At Flower Shop Network, Jamie oversees the social media and web development activities of the company. At the garden center, she worked with customers to create floral displays for their homes. In the flower shop, She took orders and helped customer create the perfect card message to go with their beautiful flower arrangements.
What is your favorite thing about working for this industry?
"Since I haven't an artistic bone in my body, I love watching florists create flower arrangements for all occasions. Working with people so passionate about their craft inspires me."
Jamie's Favorite Flower Arrangement Is: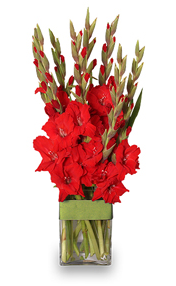 Glads