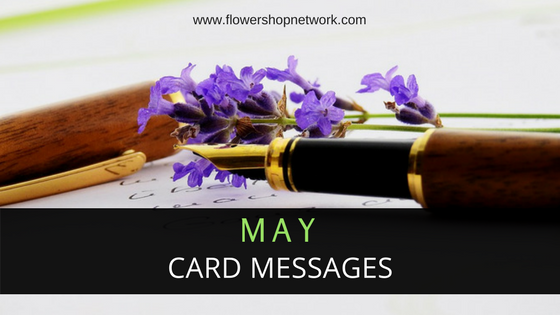 Mother's Day has passed, but if you forgot to send your mom flowers, you still have some time! We have a few card messages that can make up for that forgetfulness. May is also a month to honor our military and those we have lost.
Belated Mother's Day
Hey, Mom, I thought I'd send these flowers just like I came into the world…A few days late! I love you!
I know these are late, but I wanted you to know I think you're worth celebrating every day!
Armed Forces Day- May 20
No matter where you are in the world, I'm always loving you.
I'm so proud of you and all you do for our country. You are an inspiration. Thinking of you always!
Memorial Day- May 29
Bravery should never go unnoticed. Today, we honor their bravery and their sacrifice.
While not a card message, if you choose to take flowers to the gravesite, you might consider having a ribbon with your arrangement with their military branch, or "thank you." You can also incorporate an American flag.
Sometimes, a simple thank you is the best card message you can give. For Mom, active duty, or in remembrance, flowers are one way to honor them all.