Ask the Expert: can you identify this flower?
Hi —
We live in southern Wisconsin, and built a home four years ago on what once was a pasture for cattle and hogs.
This flower has been here since we moved in — the leaves looked like iris leaves, but the plant never boomed –so I planted other things around it and started to care for the plant.
Now it's just about to bloom, but I don't know what it is!
Any clues? Wendy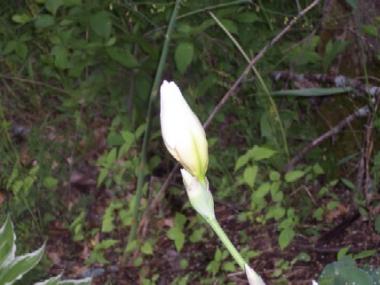 Pictures added by Wendy