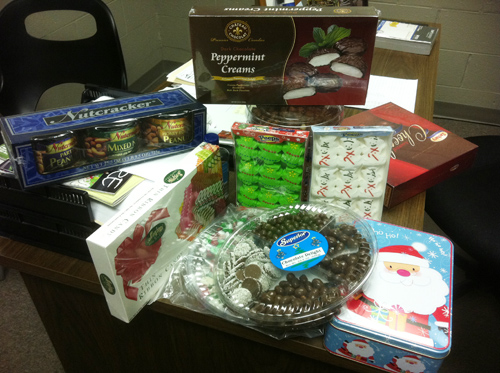 Yummy Gifts From Because You're Special
We had to give a shout out to Because You're Special, an Indianapolis florist and FSN member, for sending us all of these delicious goodies! They were actually sent to our Order Transfer department to acknowledge their hard work throughout the Christmas rush. Thanks so very much, guys! We will put them to good use!
Use Flower Shop Network to find a real local florist in your area today!