Florists are the authority on all things floral. For most it is their passion as well as their job. These men and women overflow with knowledge about flowers and share that information on their websites every day. They describe events they've decorated, arrangements they've designed and even classes they offer. There's no end to the information you can glean when reading blogs by local florists.
Because of that fact, the Bloomin' Blog is choosing the blog of one florist each month to spotlight. If you need floral ideas for a wedding, a party or just for your home, there's no better place to go than the source, your local florist!
For this month"s Blog Spotlight, we're taking you all the way to Princeton, NJ to visit not one but two blogs by Monday Morning Flower and Balloon Co!
Monday Morning Flowers
Our first example comes from the Monday Morning Flowers main site.
–
Floral Cake Making
"It's not too late to sign up for our next in-store workshop! Join us in our Princeton location next Wednesday, January 15th, 2014 from 6-8PM for Floral Cake Making. Learn how to make your own cake made of flowers. Perfect for a gift, decoration or party piece. Let us teach you all the tricks to making these fun cakes while you enjoy wine and refreshments!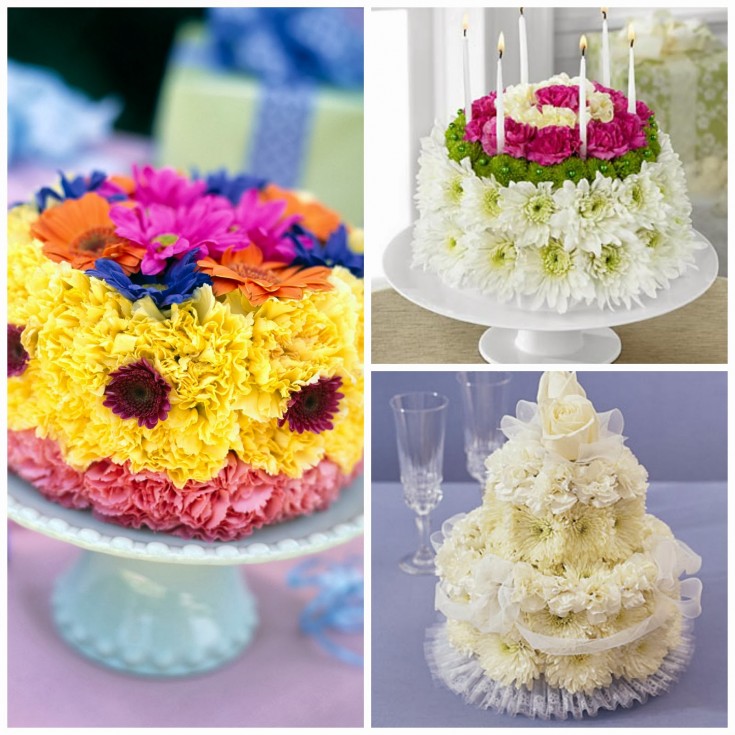 This class is only $55 per person and includes $10 of Monday Morning Money to spend however you like! Call our shop today at 609-520-2005, or sign up online at www.sendingsmiles.com."
Weddings by Monday Morning Weddings
This piece is from Monday Morning's wedding blog.
–
"We love doing themed weddings, especially a Christmas one.
Last weekend had us decorating the ceremony and reception area of the Cranbury Inn for bride Danielle and Groom Jason. There might not have been snow on the ground but the setting was warm and festive. My favorite part of the wedding was the place card table which was created using three very large vases filled with winter ilex berries, water and a floating candle. So dramatic!
The aisle was decorated with tall vases filled with water, floating cranberries and our hanging Juliette candle holders. So pretty! After the ceremony when the room was quickly changed over, these vases were then placed along the edge of the room to add a touch of warmth and a pop of color. The centerpieces were created with fresh cranberries, red roses, red berries, winter greens and fresh holy. A small but dramatic touch to the tables. Such elegant but simple wedding decor for the perfect Christmas Themed Wedding."
–
As you can see from the examples above, Georgianne Vinicombe uses her blogs to not only promote her business, but also to reach out to her community by offering classes and educational tidbits. The blogs intrigue and educate her readers about flowers and how she uses them to best effect while also mixing in a little advertising. Great job!
Thanks to Monday Morning Flowers and come back next month for another Blog Spotlight!
Calling all florists! If you would like to see your site featured in our Blog Spotlight, leave your website information in the comments below!