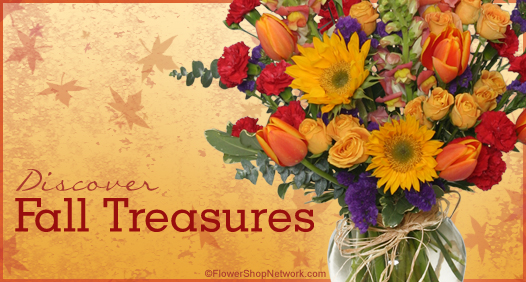 This year seems to have flown by. Can you believe it will be October in just a couple of days? For October, we've chosen Fall Treasures to be our favorite flower arrangement of the month. It's the perfect arrangement to discover the fantastic flowers of fall. Sunflowers, roses, carnations, and snapdragons – all in the harmonious hues of the season.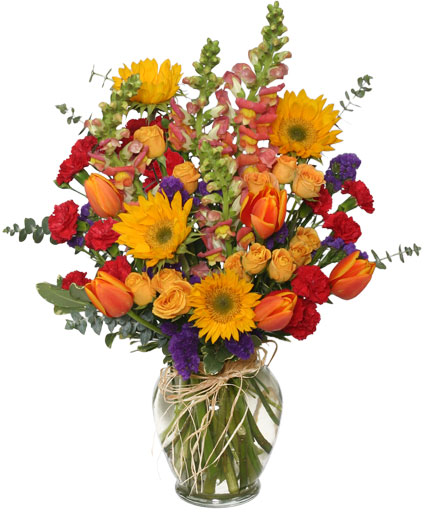 Fall Treasures can be sent to yourself or a friend as a little pick-me-up to get a jump-start on the fall season. I know what you're thinking, "I can't send flowers to myself.." Of course you can! Sometimes it pays to treat yourself once in a while, especially before you jump head first into the upcoming holiday season.
Of course, sending flowers to a friend or loved one is almost doubly rewarding. If you know someone who could use a fresh start this fall, why send this arrangement and let them discover Fall Treasures for themselves?
Just remember, always always ALWAYS use a local florist when sending flowers. If you don't know the local florist in the city you would like to send flowers, use our handy florist finder to find them directly.