We just had Christmas and it's very obvious from this week's recap! Every single picture shared with us this week is Christmas themed! We've got snowmen, Santa, and plenty of RED & GREEN! Let's get on with the pictures!
Christmas Flower Arrangements
Christmas Arrangement by DeVine Designs, Fulton NY
"A vase twist on the Winter Wishes Arrangement! Isn't it so cute!!!!!"
—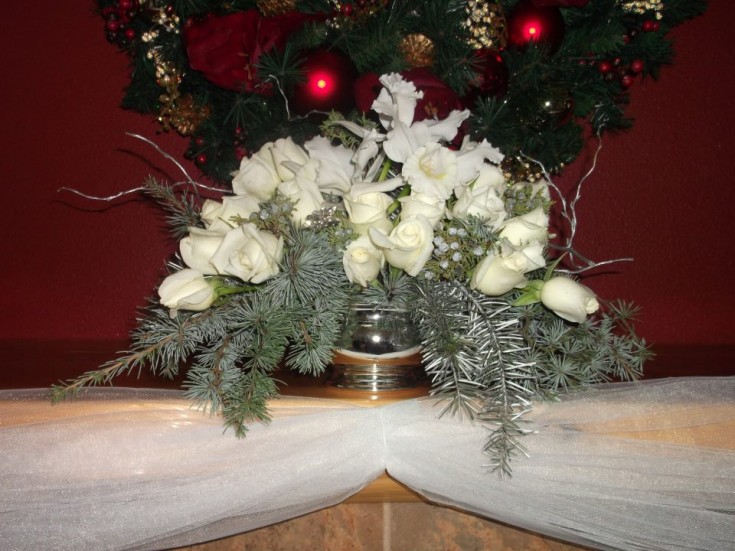 White Christmas flowers by A Lovie Creation Floral Design, Gresham OR
"A silver and white holiday mantle bouquet with orchids, white roses, juniper berries, and evergreens."
—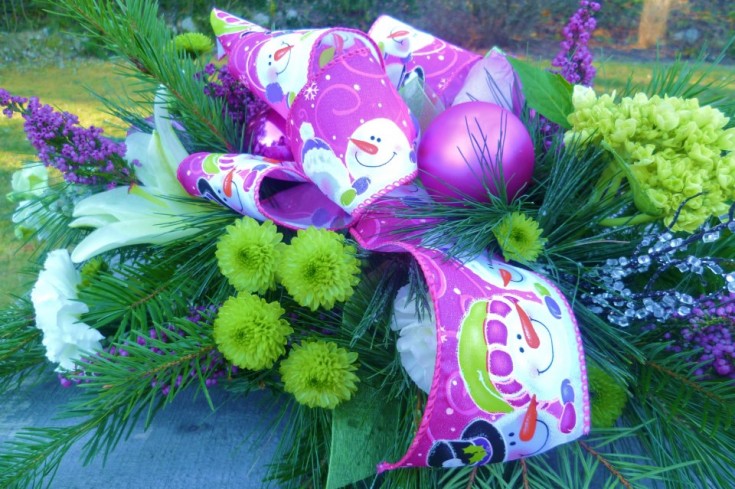 Christmas flowers by Paisley Floral Design Studio, Manchester NH
"Bright and cheery table centerpiece….winter friendly!"
—
Holiday arrangement by Wilmas Flowers, Jasper AL
"Cut arrangements for the holidays!"
—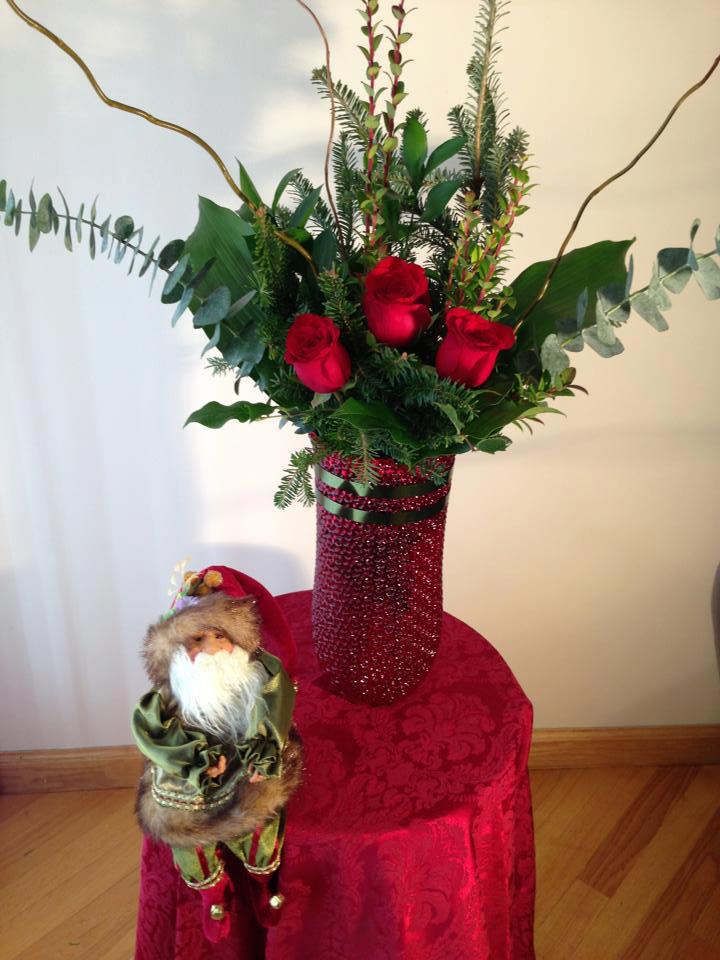 Christmas flowers by Marinas Flowers, Staten Island NY
"Happy Holidays from Marina's Flowers!!"
—
What will next week bring? Who knows! Be sure to like us on Facebook for even more beautiful floral designs. If you're a florist, we want to feature YOUR favorite design of the week right here on Facebook Friday Recap! Click here to see past recap posts!