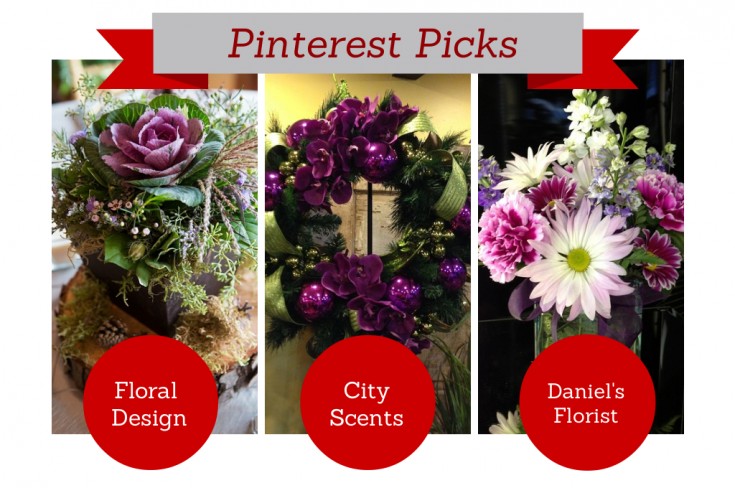 Really feeling the purple this week when we searched through Pinterest for some great inspiration from talented florists. Take a closer look and you'll see all those carefully crafted details that make these pieces so lovely and ready to deliver smiles!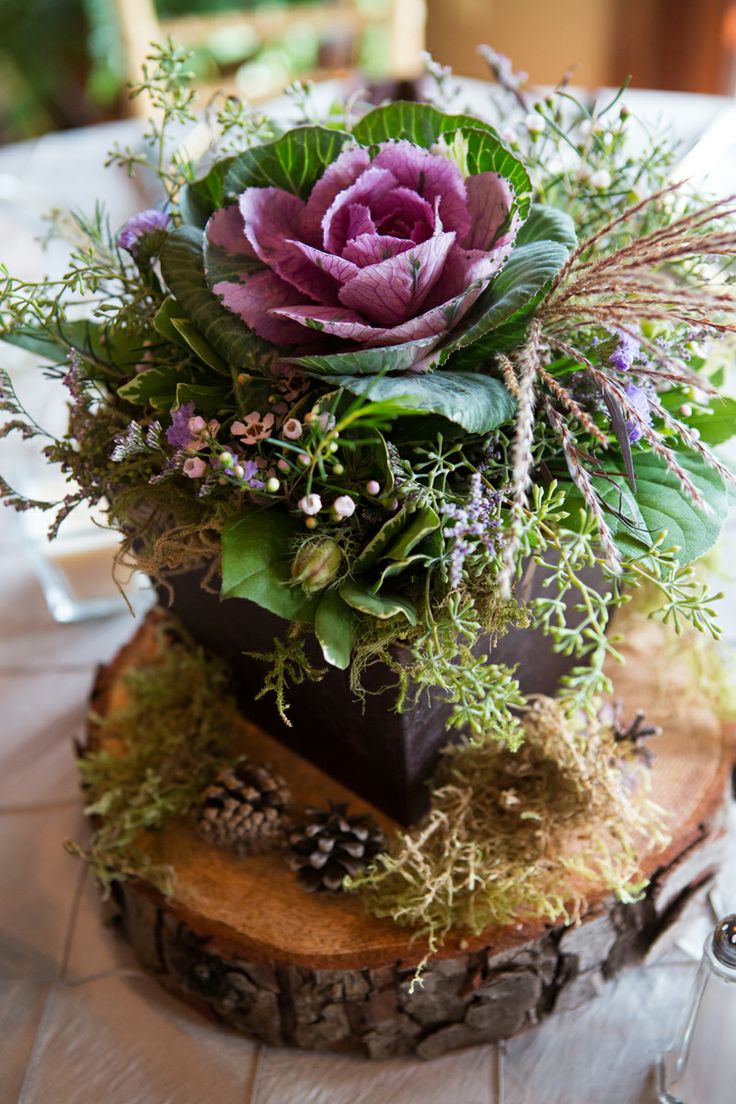 Floral Design – Post Falls, ID
A rustic centerpiece with ornamental kale on a log
City Scents – Chicago, IL
Beautiful wreath featuring bright greens and lush purple orchids
Daniel's Florist – Raleigh, NC
These blooms look perfect for a party or a pick-me-up!
Follow us on Pinterest for more floral inspiration.

Hey FSN Florists! Want your pins to be featured on our blog? Add your Pinterest info in fsnF2F.com. Just use 'Edit Social Media' under the Marketing section of the orange side bar.