Thanksgiving is approaching, and this is often a time when we reflect on the people and aspects of our life that make each day more wonderful. Some will spend Thanksgiving surrounded by family. Some will celebrate with friends, and others may choose to serve others. There are few things that are able to bridge the physical distance that keeps us away from one another. Though it might not seem like it, flowers are one of these things. 
Flowers have an uncanny ability to bring joy.
It has been scientifically proven that flowers evoke a positive emotional response in people. The unexpected surprise of flowers will bring a smile even in the most stressful of times. It gives the recipient a second to escape the busyness of preparing for Thanksgiving and just enjoy the moment.
Flowers bring a room to life.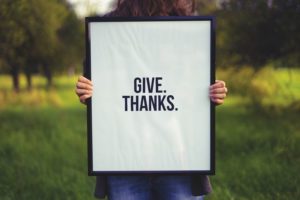 A simple centerpiece on the table at Thanksgiving adds a breath of life to the room. Sure, there will be plenty of people bustling around the table, but the natural element of flowers gives the room a little something extra.
Flowers let them know you're there.
No matter the reason, as we grow older, it becomes more difficult to celebrate the holidays as a family. If you can't be home for Thanksgiving, flowers will let friends and loved ones know they are still on your mind. You can be there in spirit even when you can't be there in person.
Sending flowers is a simple, thoughtful way to give thanks this Thanksgiving. From a vase arrangement to a centerpiece for the dining room table, express your gratitude, even if you won't be there. Your family will thank you.