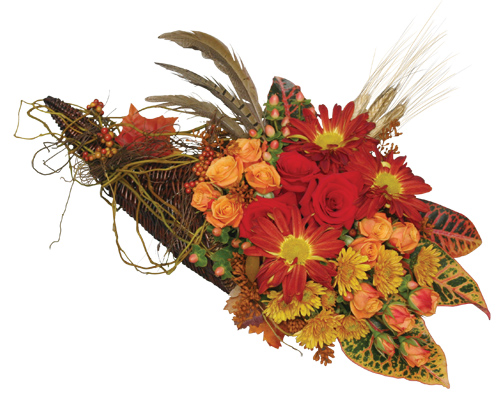 With Thanksgiving on the horizon, most everyone's thoughts this November are on the tasty, tasty food we will enjoy on the 22nd. No matter if it's a extravagant get-together with extended family, or just a small gathering of friends, Thanksgiving is a very special time of closeness.
Skip the Casserole, Bring Flowers
If you're attending a Thanksgiving party, you can't arrive empty handed. Sure, you can bring another green bean casserole.. but why not something always tasteful — fall flowers!? They are a great way to say 'Thanks!" to your hostess for all of her hard work. You'll never have to worry about bringing the same dish as someone else..
Remember To Buy Local!
Just remember, before you head over to Grandma's, stop by your local flower shop and pick up a beautiful fall bouquet as your dish to pass. Fall flowers – always tasteful for Thanksgiving dinner.