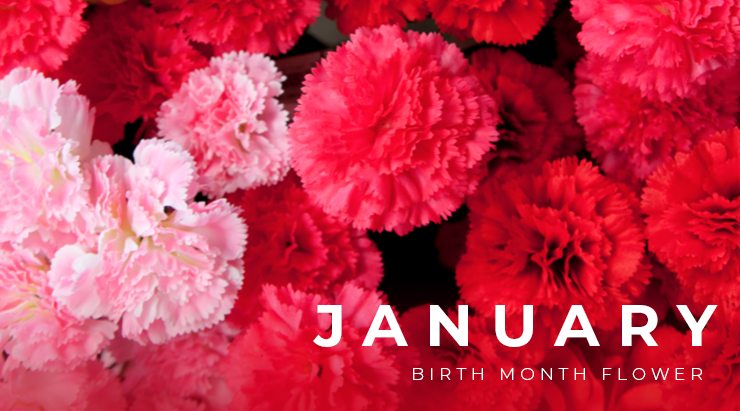 Flowers are a great way to let someone know you're thinking of them on their birthday! Not sure which ones to send? Birth month flowers are always a beautiful choice! January's birth month flower is the carnation. Keep reading to learn more about what makes carnations special.
History
Carnations are native to Mediterranean countries like Greece, Italy, and Spain. They've been cultivated for around 2,000 years and were first mentioned in Greek literature around the same time. Early carnations grew in shades of pale pink and peach, but over time they have become available in red, yellow, white, purple, and green. 
Flower Meaning
Carnations have a wide variety of meanings, but they're most commonly associated with love and fascination. Certain colors have specific meanings:
Red – Love and affection

White – Pure love; Good luck

Striped – Regret

Purple – Condolences

Yellow – Disappointment or rejection

Pink – Motherly love
Interesting Facts
Carnations are the state flower of Ohio, in honor of President William McKinley, who frequently wore a scarlet carnation.

Carnations thrive in winter weather, making them the perfect choice for January's birth month flower!

During the Elizabethan era, carnations were used to make spiced wine, beer, and tea.
When sending flowers for birthdays in January, be sure to ask your local florist to include carnations!