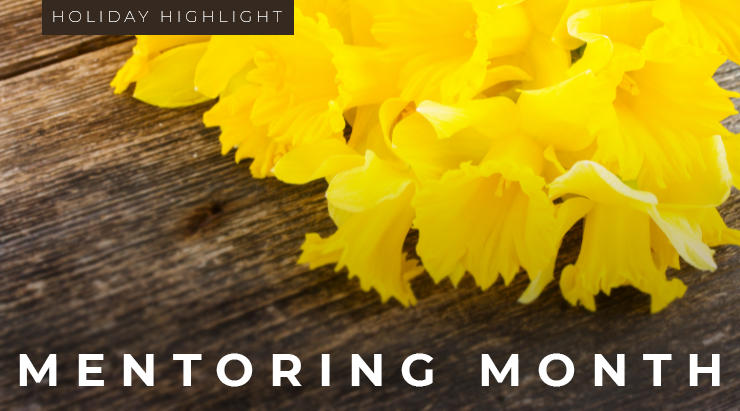 January is Mentoring Month! Mentors are all around us and deserve to be celebrated. But what exactly is Mentoring Month and how can you participate? Keep reading to learn more about its history and the best flowers to send.
History
Mentoring Month was established back in 2002 to help raise awareness of the power of relationships and how helpful they can be. Mentorship programs can help organizations create more productive, engaged, and satisfied people. It also helps people unleash their full potential by learning from others. Here are the dates to remember during the month: I am a Mentor Day on Jan. 6th, International Mentoring Day on Jan. 17th, and Thank Your Mentor Day on Jan. 27th.
There are many ways you can celebrate your mentor during this month and one of the best ways is with flowers! Flowers can help you express your feelings and thoughts without words. Here are some of the best flowers you can send during this month:
Yellow Daffodils
Also known as Narcissus, Daffodils symbolize respect and admiration, making them the perfect flowers to send to your mentor! These spring staples are bright and colorful and will express how much you respect and admire your mentor.
Purple Iris
This unique flower is sure to stand out in any bouquet you send for Mentoring Month! Symbolizing wisdom and respect, purple irises are a great way to tell your mentor how grateful you are for the wisdom they share with you.

Yellow Lily
Not only are lilies beautiful and fragrant flowers, but yellow lilies also symbolize gratitude. Let your mentor know how grateful you are for everything they do for you and all the advice they have shared with you with a bouquet of yellow lilies!

Pink Carnation
A beautiful addition to any bouquet, pink carnations actually represent, "I will never forget you." This symbolism is an amazing way to let your mentor know that you will never forget them or the way they have impacted your life.
Regardless of the flowers you choose, let your mentor know how much they mean to you and how grateful you are to have them in your life. Contact your local florist and place your Mentoring Month order today!