About a month ago, we asked our florist friends to submit their predictions for the Royal Wedding bouquet! We were blown away by the incredible submissions! Only about 1 more day left before we FINALLY get to see what we've all been waiting on!
The Royal Family has done an excellent job keeping the details of Kate's bouquet top secret! We do know they have chosen renounced London-based, floral designer Shane Connolly to head up their wedding flower team. He also holds a Royal Warrant from the Prince of Wales, making him an official supplier of flowers for royal events, including Princes Charles's 2005 wedding.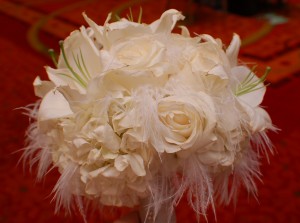 According to the royal wedding website, he is known for his sustainable approach to floristry, using growing, rather than cut, plants and trees, and for producing "elegant and unique displays" using seasonal, natural and organic flowers.
While the bouquet is still a mystery, we know that the floral displays in Westminster Abbey feature a variety of seasonal growing and cut British flowers and trees sourced from Royal Estates and other growers around the country. The flowers and plants include blossoms, azaleas (rhododendron), euphorbias, beech, wisteria and lilac.
The floral displays in the Abbey itself will include eight 20 feet-high trees: six English Field Maple and two Hornbeam. All the trees will be growing in planters, which have also been designed by Mr. Connolly and which were made by craftsmen at Highgrove, The Prince of Wales's Residence in Gloucestershire.
Also, according to the Royal Wedding website, the couple has taken an interest in traditional Language of Flowers and are using these flower meanings to tell a story through their flowers. So far the flowers they've chosen mean:
Azaleas (rhododendron) – "Take care of yourself for me, temperance, fragile passion"
Lilac – youthful innocence
Beech Trees – harmony, peace, balance and all that is good.
Wisteria – honor, memory, patience
After the wedding, the flowers and plants will be left in position in Westminster Abbey for the public to view until Friday 6th May 2011. Following this, many of the trees will be taken to Highgrove Gardens, where they will be planted. The Couple's intention is that many of the cut plants and flowers and all the growing plants will be donated to charities or re-planted.
Now, take a look at the at the amazing designs created by real florists all across the US and Canada. Which one do you think will be the closest to the real design for the Royal Wedding Bouquet?? Let us know in the comments below!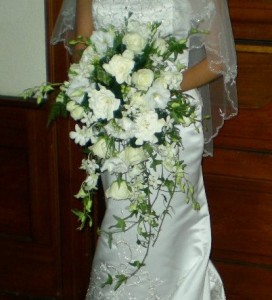 Created by Jennifer of
Joy's Floral & Gift, Powhatan VA
http://www.joysfloralandgifts.com/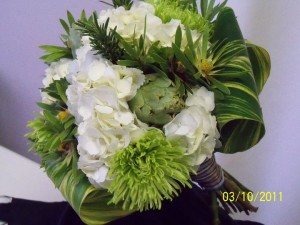 Created by Rebecca of
Forget Me Not Florist, Northampton MA
http://www.forgetmenotfloristnoho.com/
Created by Libby of
Libby's Flowers, Gifts & More, Elberton GA
http://www.libbysflowersga.com/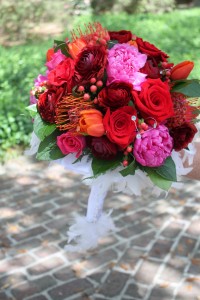 Created by Sylvia of
Carolina Floral Design, Beaufort, SC
http://www.carolinafloraldesign.com/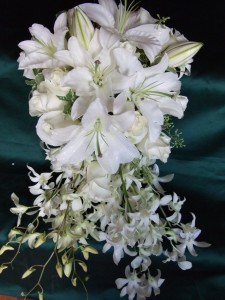 Created by Nancy of
Alma Blooms, Alma WI
http://www.almablooms.com/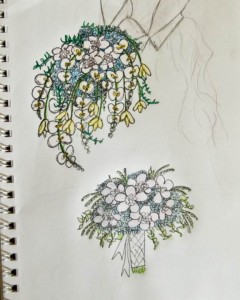 Sketched by Shannon of
Flourish, Sacramento CA
http://www.flourishdesigns.com/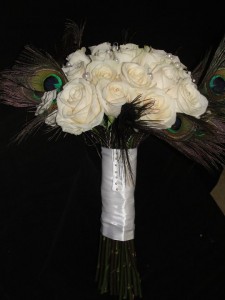 Created by Desiree of
Finest City Florist, El Cajon, CA
http://finestcityflorist.webs.com/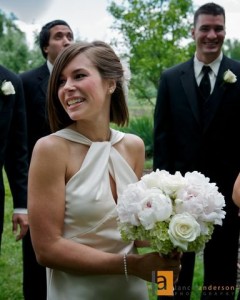 Created by Scott of
Every Blooming Thing, Akron OH
http://www.ebtfloral.com/
Above 3 created by Tina of
Perfect Rose Floral Design, East Islip NY
http://www.perfectrosefloraldesigns.com/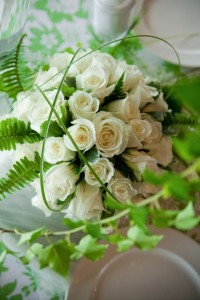 Created by Jacque of
Jac-Lin's Florist & Art Gallery, McAllen TX
Created by Luiza of
Fleurs By LouLou, Waterloo Ontario
http://is.gd/P1GGTU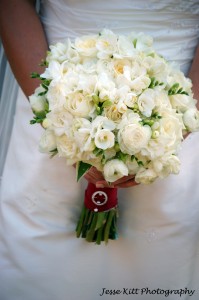 Created by Janetof
The Enchanted Florist, Asheville NC
http://www.enchantedfloristasheville.com
We will just have to wait and see what the real Royal Wedding Bouquet will look like on Friday!
This post is brought to you by Flower Shop Network, your source for finding real local florists anywhere in the US and Canada.