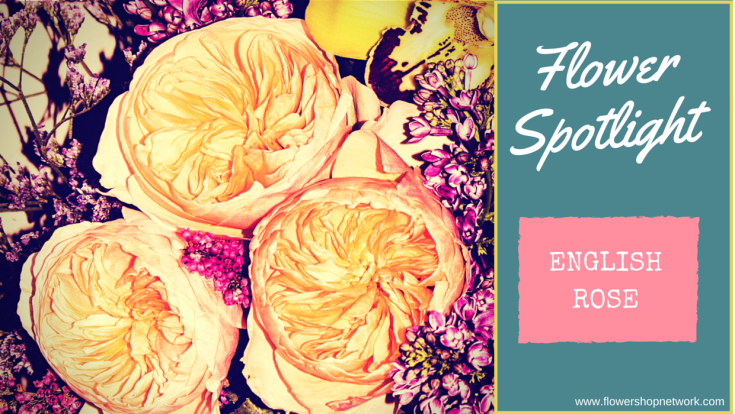 Roses are classic, beautiful and perfect for any occasion, but what really stands out is the English Rose. Perfect for gardeners that like to think outside the box! Here is a brief history of this astonishing bloom.
Origins and Symbolism
Introduced in 1969 to England by David Austin Rose (another name for the rose), the English Rose combines elements from both old and modern roses. David Austin wanted cupped, rosette-shaped flowers with many petals and a wide variety of colors, including yellow–which is not very common among old roses. In order to create what is no known as the English Rose, David Austin crossed Gallicas, Damasks, Portlands, and Bourbons with Floribundas, Hybrid Teas, and Mordern Climbers.
To Consider
The David Austin Roses are classified as shrub roses and make great landscape plants. These roses can be grown in warm climates (southern parts of the United States), but some varieties, such as the 'Graham Thomas' need cooler climates. Roses are non-toxic and safe to grow for pet owners.
Availability
English Roses bloom several times a year depending on the variety and climate. These roses come in different soft pastel colors, such as pinks, peaches and apricots. There are also yellow, white and dark red varieties. Some of the fragrances are damask, tea scents and citrus. The Constance Spry, which is the first English Rose, has an unusual scent described as "myrrh."
English Roses can make beautiful cut flowers with just a few disadvantages. Most have very short stems and the petals can be very delicate, not lasting very long when cut. The 'Evelyn' and 'Abraham Darby' varieties, however have many petals and make great cut flower arrangements.
This rose is perfect if you are looking for something unique and romantic. Head to you local florist and have them create a beautiful arrangement with the exquisite English Rose.