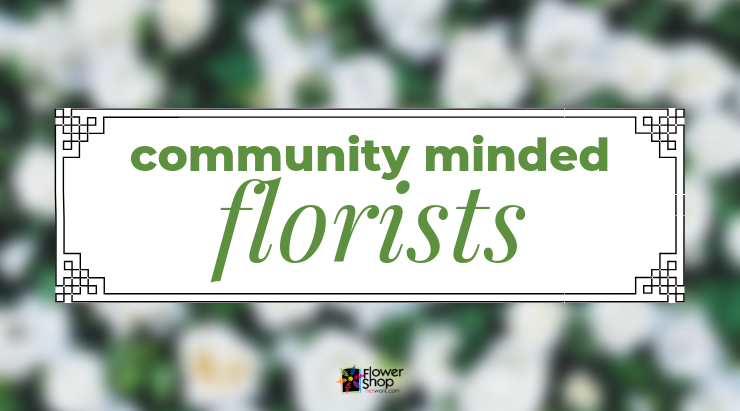 On March 3rd, devastation hit the people living in Southeast Alabama. Strong tornadoes tore through the area leaving destruction everywhere it went. Sadly, twenty-three people were killed in the path of the tornadoes, and many more were injured. Over the next two weeks, the community has come together to bring to heal.
At Flower Shop Network, we love to brag on our florists who are doing good deeds in their community. After hearing about the devastating news in Alabama, we also heard about two amazing Flower Shop Network member florists that had offered to donate flowers for the funerals. They weren't for sure if they would be able to make arrangements for the funerals, but they wanted to provide their services just in case.
The two florists that we talked to were Virginia's Flowers & Gourmet Gifts Unlimited and Flowersmith's. They graciously spoke to us about what was happening there.
When we spoke with Teresa, who owns Flowersmith's, she told us that they didn't know if they would be making arrangements for these funerals. However, she wanted to help out her community in any way possible.
We also were able to speak with Melissa, who runs Virginia's Flowers & Gourmet Gifts Unlimited, and she was able to make 23 arrangements for the funerals.
Due to a fantastic donation by a Native American Casiano, everything is paid for. Because of this generous donation of $184,000, florists like Melissa were able to make the arrangements. Because all arrangements had been taken care of, Teresa and her team at Flowersmith's are working with their local church to help with clean-up. At FSN, we love that we have florists in our network that are very community minded.
Both shops are doing great and are working to help their community heal and rebuild.