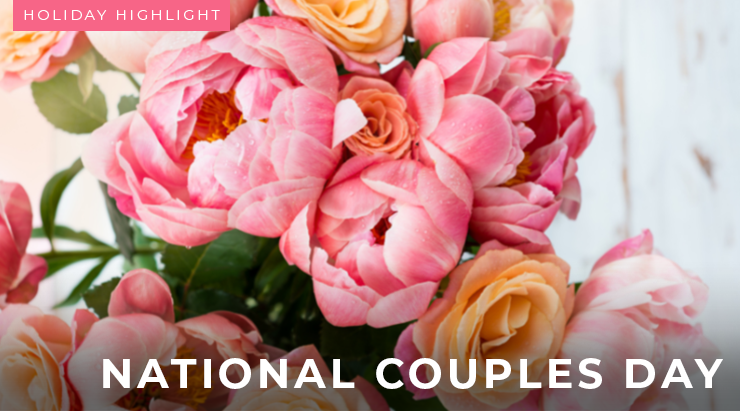 Love is in the air this August! National Couples Day falls on August 18th, and it's the perfect time to let your partner know how you feel about them. Want to know the best flowers to send your significant other? Keep reading to find out!
Peonies
Peonies are a great option to send for Couples Day because of their association with good fortune in romance and marriage. For this reason, they're commonly incorporated into bridal bouquets!
Sunflowers
The meaning of sunflowers is closely related to devotion and loyalty, making them a perfect choice for Couples Day if you don't want to go the lovey-dovey route. They also stand for positivity and hope for the future, which is a great message to send to someone you plan to be with for a long time!
Carnations
Carnations' meaning depends on their color, but there are several that would be great for Couples Day! Pink carnations are a symbol of love and tenderness, with dark pink meaning a blooming relationship. Red carnations stand for adoration, and white is for true love.
Red Roses
Of course, no list of romantic flowers would be complete without red roses! They are one of the most popular flowers when it comes to expressing love since they are symbols of love, passion, and romance. Different shades of red can hold slightly different meanings, with deep red roses more strongly symbolizing passion and brighter red meaning romance.
Your florist can help you pick the right flowers to send for Couples Day! Find a local florist today.