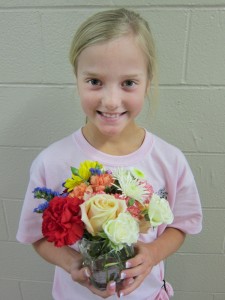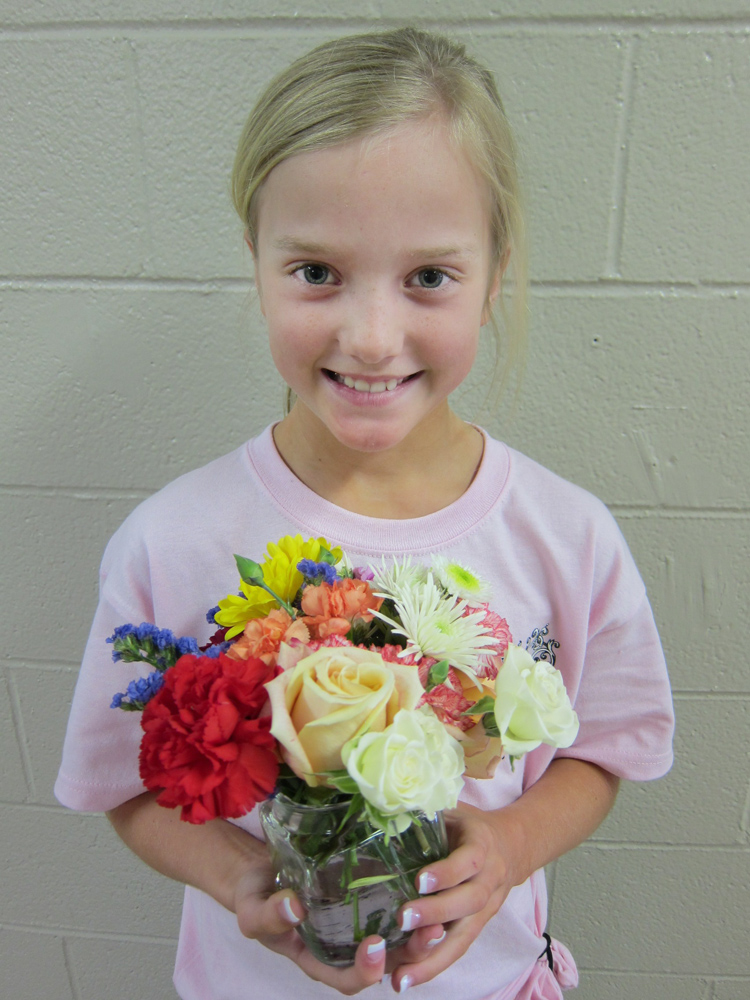 After a stroke of brilliance last year, Sarah Ekberg of Lazy Acres Decor & Floral in Wakefield, NE, tried something a little different for Mother's Day. She created a unique, "Build-A-Bouquet" Mother's Day workshop for children to make their own floraldesigns for their moms.
"Anyone can come into my shop and point to a design, but to make one for your own Mom is priceless," says Sarah. "My daughters, age 5 & 7 came up with they idea. They said they have so much fun making me flowers, they wish all their friends could too, and so it began." Sarah advertised the Mother's Day workshop in their local paper and on the radio. The kids had their choice of starting design packets in $15, $20 and $35, plus small add-ons available. "I had set aside time slots for kids to sign up on Friday. I had originally expected little girls from 3-10, but I was blown away by the response. Kids of all ages (3-19) and just as many boys as girls! The feedback from the Moms and Dads was amazing too! They are already asking about reservations for this year!"
"This year we are going to incorporate a Polaroid picture of the child making the design for Mommy too!" As Sarah put it, "[when it comes it Mother's Day] I can make something beautiful, but you can make something exquisite."
This post is brought to you by Flower Shop Network – your source for REAL local florists!